Meet Megan and Nick. Megan and I went to Meredith College together and met our freshman year because we lived on the same hall. We were friends all through college and I'm so thankful that we have kept in touch after all these years. Megan is engaged to Nick and they are getting married two monhs from yesterday!
I met up with them at Meredith College. They are also getting married there in the chapel, so it was fitting to explore the grounds for their engagment session.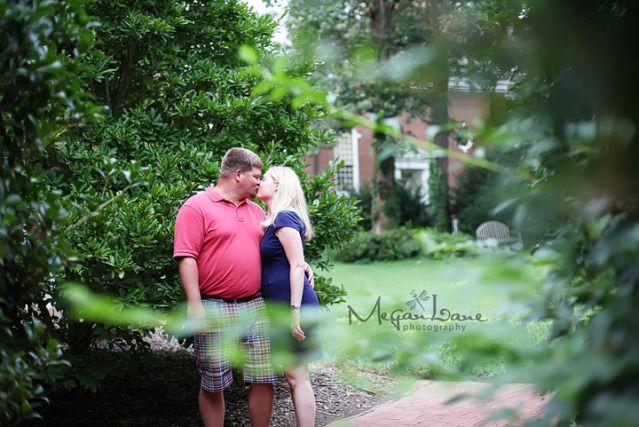 I love this next image of them in front of the chapel. :) Hopefully we can recreate this on their actual wedding day too.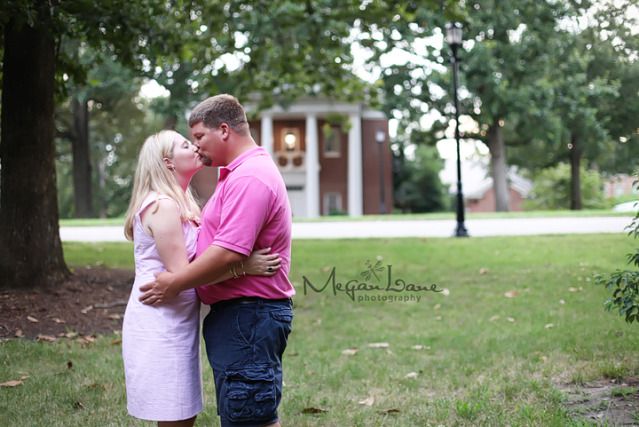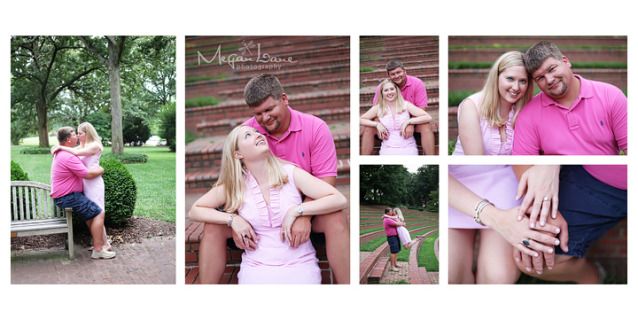 One last shot that we took was in front of the residence hall where Meg and I met.
Congrats you guys! I'm so happy you've found each other! I can't wait to photograph your special day!
Thank you for visiting my blog! To keep up with all the latest photos, you can become a fan on Facebook! To schedule a session please contact me at: megan {at} meganlanephoto.com