Lauren ... Brandon were married May 22nd. I was excited to shoot this wedding because Lauren was an extremely laid back bride who said her wedding was going to be just that as well. And the day didn't disappoint. From an outdoor wedding to a pig-pickin' reception the wedding was laid back but beautiful as ever!
This is one of the first text messages that Lauren got from her soon to be hubby that day!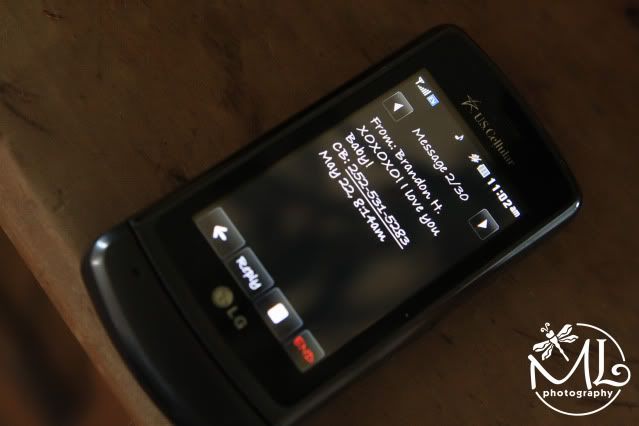 Lauren's maid of honor helping her get all of the final touches together!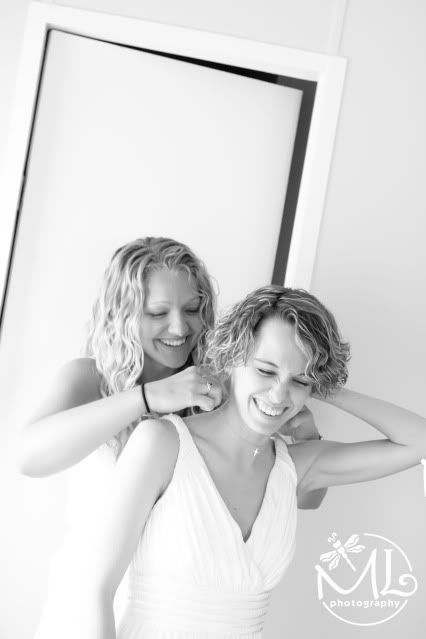 These two share so much already and will eventually share even more as they begin their journey together, but did you know they actually share the same birthday? Yep. Although they are a year apart, they're both December 20th babies. Guess they shouldn't have an issue with forgetting?!
During the seating of the Grandmothers/Grandparents, Lauren's cousin walked down the aisle as the song,
Sissy's Song
, by Alan Jackson played. He placed two special roses in memory of Lauren's grandmother and grandfather on the aisle where the other grandparents were seated.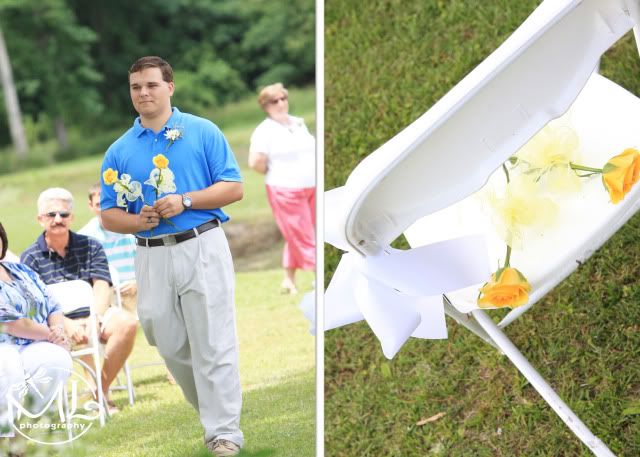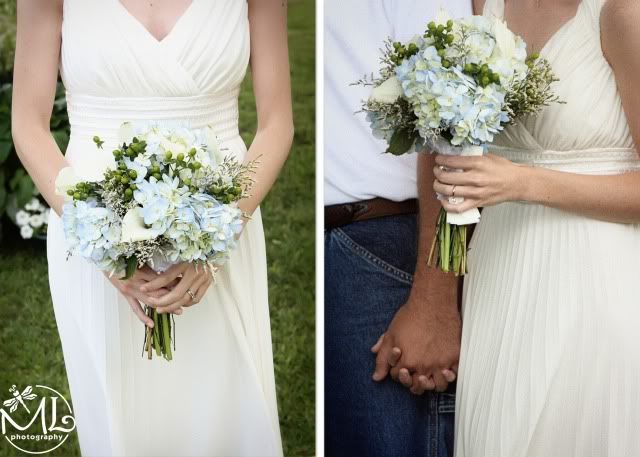 The ceremony took place in Lauren's family pecan orchard. It was not only a beautiful place for a wedding but the weather cooperated all day! As they walked down the aisle as husband and wife guest threw yellow and purple flowers at them. (That's for all of you ECU fans out there!)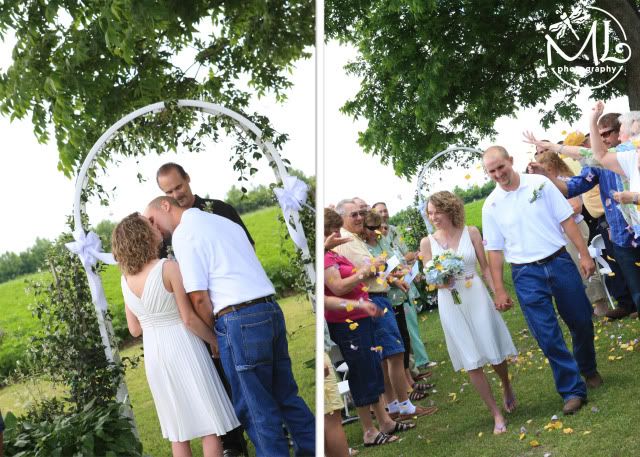 I love that the bridal party got to wear their blue jeans!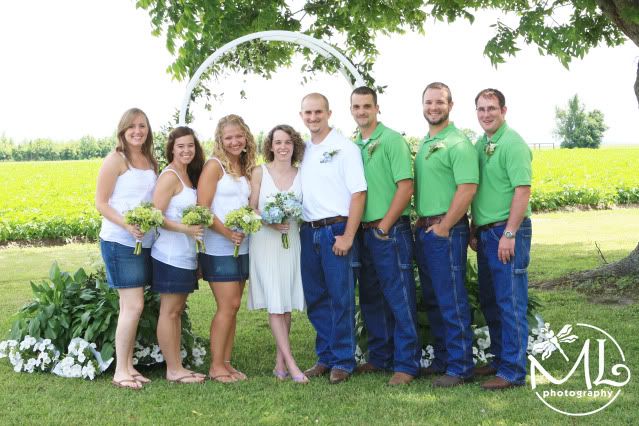 Love this next image...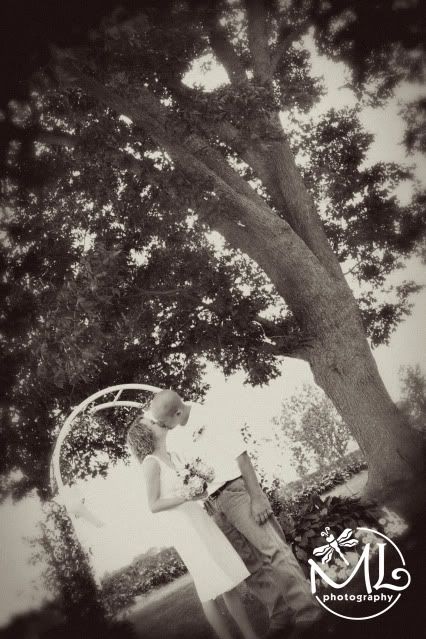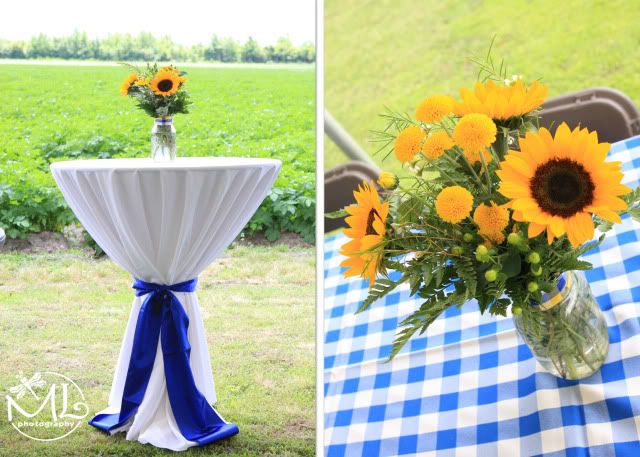 The flowers for the wedding were done by Ivy Garden Florist in Plymouth, NC and the cupcake tree/cake was done by
Cakes by Robin
out of Wanchese, NC.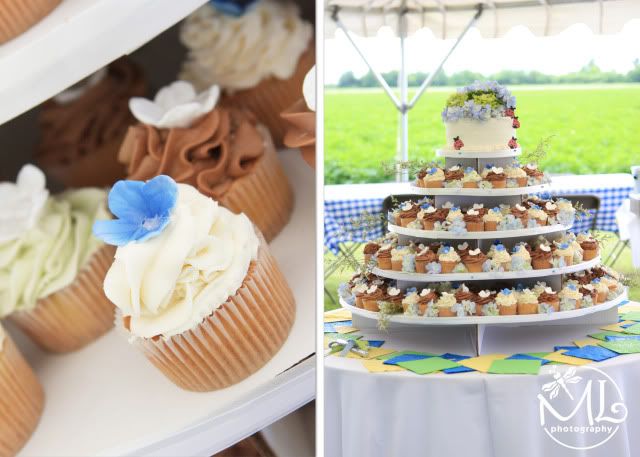 "If not for You" by Joey Martin was the first song Lauren and Brandon danced to after they were married. The guests were making comments about how Brandon better be careful not to step on Lauren's flip flop feet with those heavy duty boots on. So, Lauren took care of that problem real fast! Love it!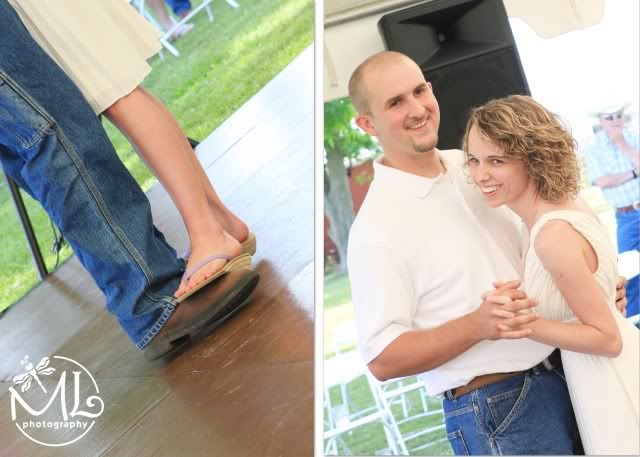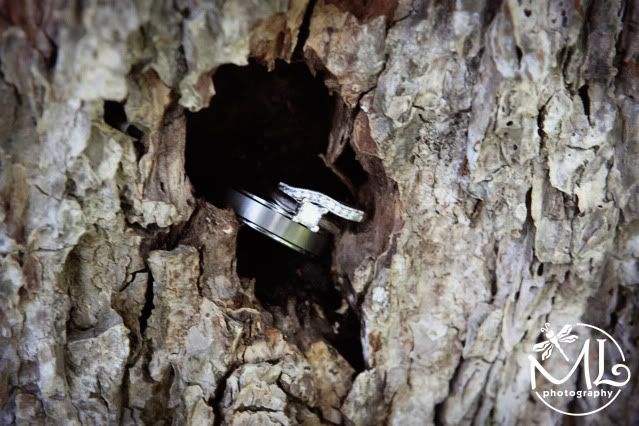 Congrats Lauren and Brandon. I was honored to be a part of your wedding day!