I have know Erin for quite a few years now. Her and Marc met just over two years ago and just before Christmas I got a text from her announcing their engagement! I was so excited for her! Not long after, we began discussing their engagement session and their Save the Date cards to announce their upcoming October wedding!
We met downtown Raleigh last weekend for their shoot. I was excited to see them and to see what sort of goodies they had brought as they had lots of ideas of how they wanted their Save the Date cards to be sort of a play on words! I loved the ideas they came up with!
We first met at some railroad tracks that run through downtown...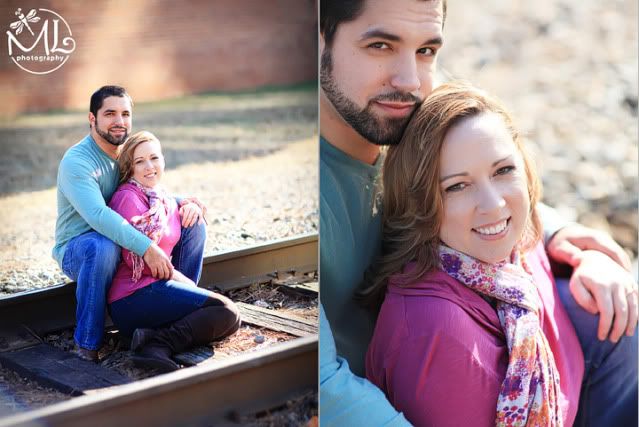 Just one idea for their Save the Date card was to incorporate their wedding date in the photo somewhere. This is a cute one of the two of them and their date in the photo. There are a lot of other fun ones but I'll save those incase they want to use them for their cards! :)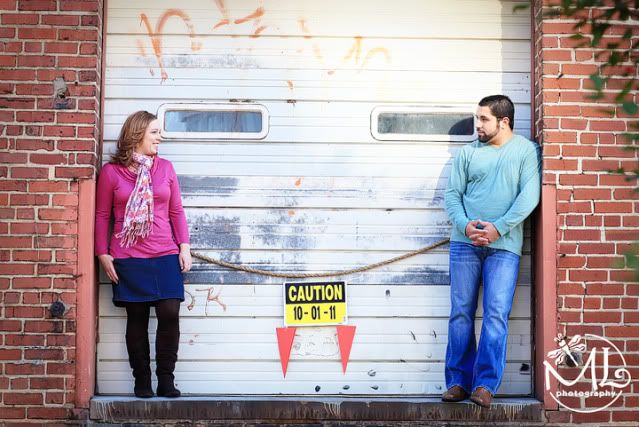 Erin, you're gorgeous! :)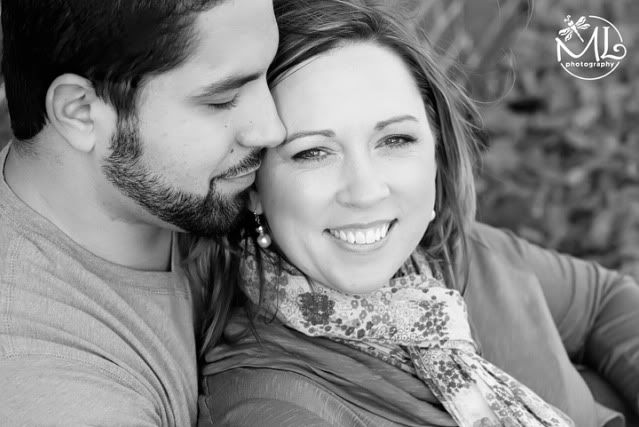 A view of downtown Raleigh...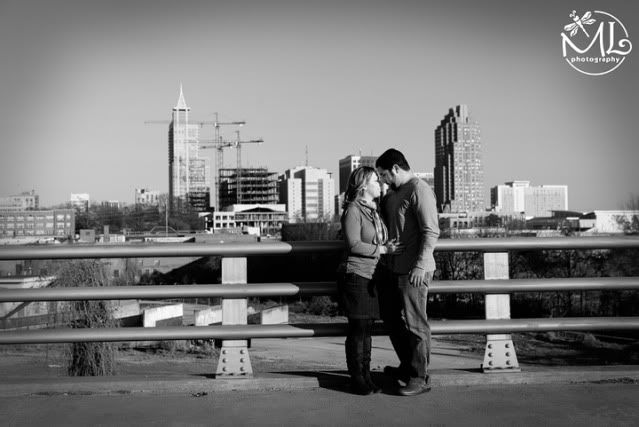 Off to Market Square...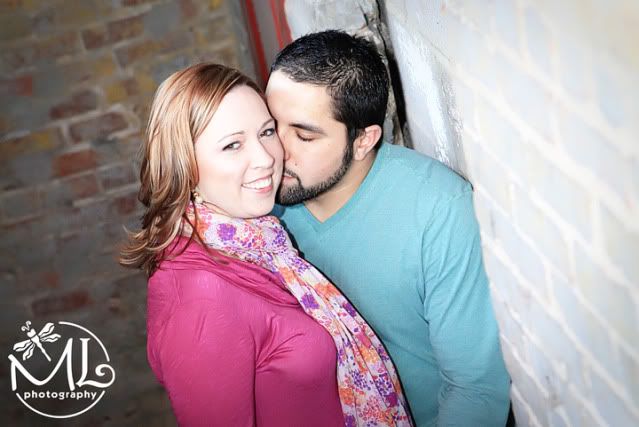 I think the next one is one of my favs!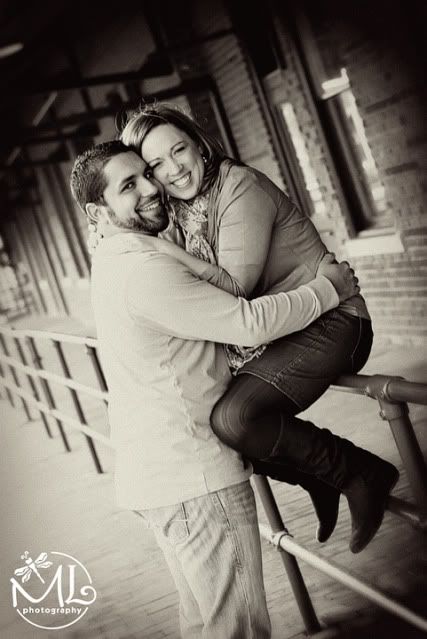 What's an engagement session without a ring shot? Ya did good, Marc!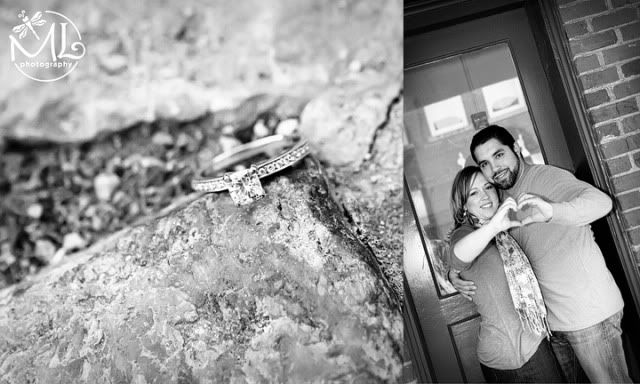 Probably the most fun engagement session yet! Thanks you two! You rocked in front of the camera!