A Standout is the perfect contemporary mounting option that doesn't require a frame to hang on the wall. The sleek edges and sides of the Standout mount can create a modern wall display with the focus all on the image. Standout is available in two depths, ¾" and 1-1/2" so dimension can be added to a wall by mixing and matching Standout depths in the display.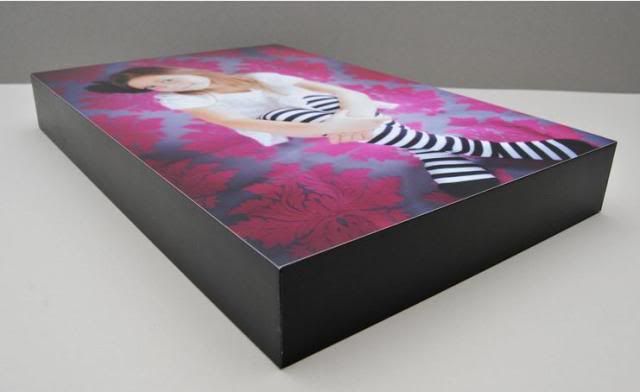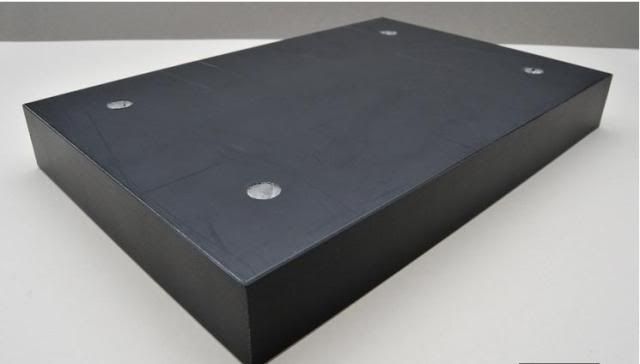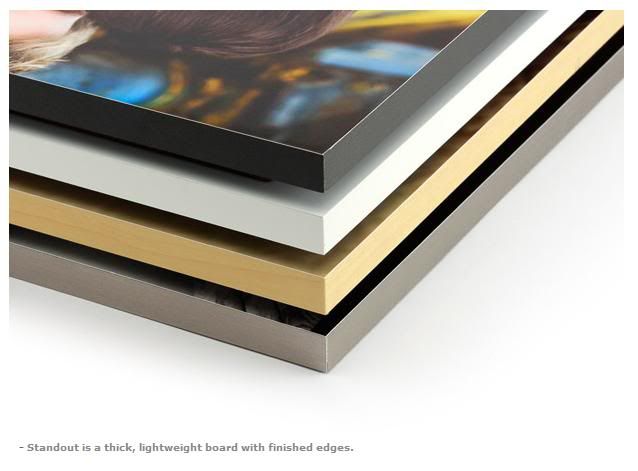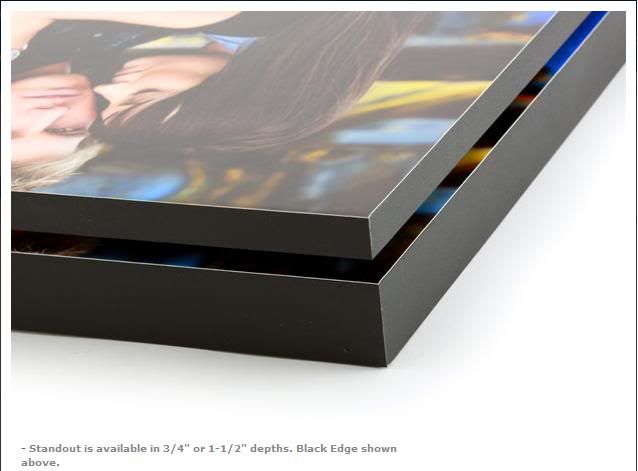 A Standout is made from lightweight foam banded with a Black, White, Light Wood, or Stainless Steel edge and comes ready to display with hanging holes on the backside. Photographic prints, Fine Art Canvas and Fine Art Velvet prints can be mounted onto the front of Standout. Mix Lustre, Glossy, and Metallic photographic paper types in one Standout order. Standout is currently available in popular sizes from 8x10 to 30x40.
My favorite way to display at standout is on a fun plate stand. See the standout below that's in my mother's home.