This year's Summer/Fall 2009 issue of Carolina Bride is out!


I had a friend bring to my attention that one of my photographs from last years Lilley-Hardison wedding was in the magazine's "wedding album".
Sure is, right there on page 45, on the bottom row, is my picture of the precious Gabe & Tara! Here's a close up...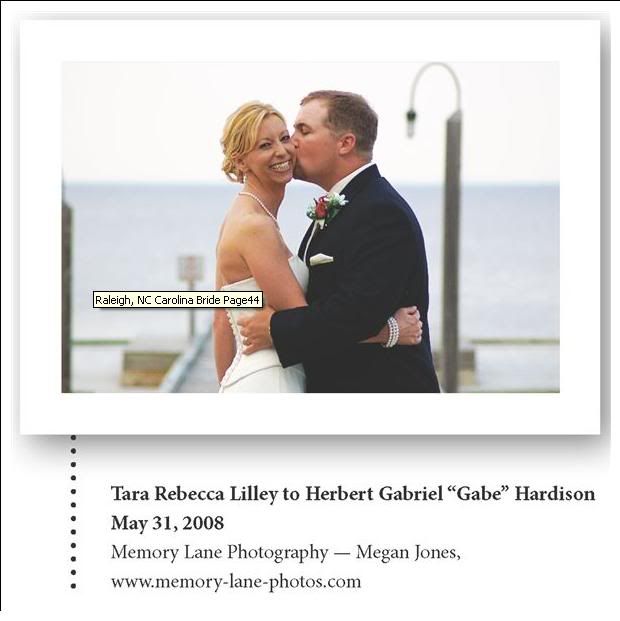 Just thought I'd share this news because I was pretty stoked to see it published!