So... yeah, I'm not good at this *every* Tuesday kind of thing. I tried, sorry. Things just seem to get in the way (i.e. babies being born, travel, appointments, sicknesses, yadda, yadda, yadda! :) So while I won't guarantee an every Tuesday as a "Take it or Leave it" maybe I'll atleast get around to it once a month! ;)

And this week's
LEAVE IT
's:
*Rain and Wind
: The Albemarle Sound look like a hurricane is approaching in a few days. It's white capping at the piers and the waves are splashing over the bulkheads. I mean come on. It's rained and blown since last Wednesday. We did have a bit of sunshine which I LOVED on Saturday, but really? Can't it stick around longer than one day?? Hello, I have mini-sessions coming up and really need some sunshine and warmth!
*Virus'
: And not just computer virus. I mean those nasty stomach virus' that your 10 month old gets. YUCK! Last week my baby girl was pitiful! I've never felt so helpless in all my life. Thank goodness we seem to be on the mends!

And this week's
TAKE IT
's:
*Daylight Savings:
Oh, man. A whole hour taken away from me? How dare you? Ok, just this once. Because in return I'm getting extra hours of sunlight! Score! I'm definitely glad to be springing forward to longer days and warmer weather!
*Packages:
I love getting packages in the mail, surprise packages are great, but even if it's something I ordered and I'm expecting I get giddy! Its like Christmas! My favorite packages to receive are product orders. I promise that it's like Christmas everytime I open those. Whether it's a photo box, birth announcements, an album, you name it, I get that feeling of running down the stairs at Christmas to see what Santa's brought! Here's an image of a wedding album I received a few weeks ago!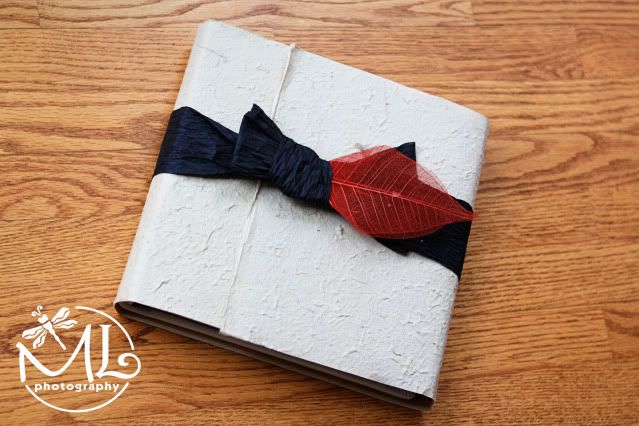 Ha! Just a little teaser... I promise to show more of this album. So much time goes into designing an album to document that special day for a bride and groom. I plan to do more wedding posts coming up as wedding season is among us. Last year I didn't have a wedding season due to being pregnant and raising a newborn, but I'm booking up for this year quickly. I'm only taking a few more wedding clients for 2010 weddings so if you're planning on getting married this year or know someone who is, that doesn't have a photographer yet, I'm their girl! :)