Justin and I grew up in the small town of Columbia. When we were in middle school a new girl joined our class and who would have thought that her and Justin would now be married, many years later. Stacy and Justin became good friends and even kept in touch
through Instant Messenger off and on after high school. During her Sophomore year of college it grew into a more serious relationship and they officially started dating in 2002.
Stacy and Justin say they've never been a traditional couple therefore they went together to look at engagement rings in 2008 and Justin bought the first one she fell in love with. Stacy liked that it wasn't your traditional type of engagement ring. It has 4 princess cut diamonds in the center, surrounded by diamonds on all sides and down the band. It has an antique look that she loved. Instead of Justin go ahead and giving Stacy the ring right there he wanted to give it to her when she least expected it. Stacy says that she's a simple girl and didn't need flowers or candles. When Justin proposed, she said it was just that. On December 28th 2008, he was at her apartment and simply looked at her and asked her to marry him. Fast forward almost two years later and their wedding day had arrived!
Wedding & Reception Venue: Eastern 4-H Center
Florist: Piggly Wiggly Florist of Plymouth
Reception DJ: Don Evans
Cake: Amy Viverette
A few finishing touches before walking down the aisle...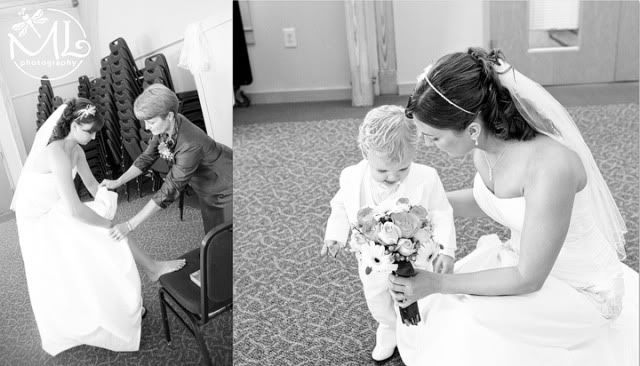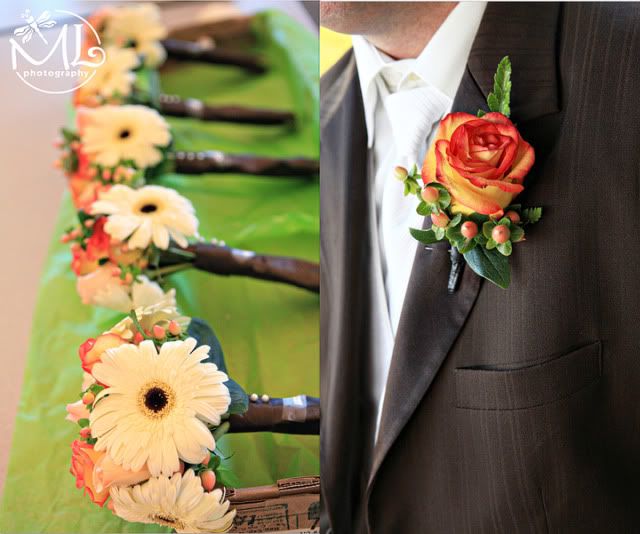 A quick shot of the ceremony location at the Eastern 4-H Center before all the guest arrived. It was a gorgeous day for a wedding.
Stacy being walked down the aisle by her father and step-father.
I LOVE the smile on Justin's face as he accepts Stacy from her father and step-father.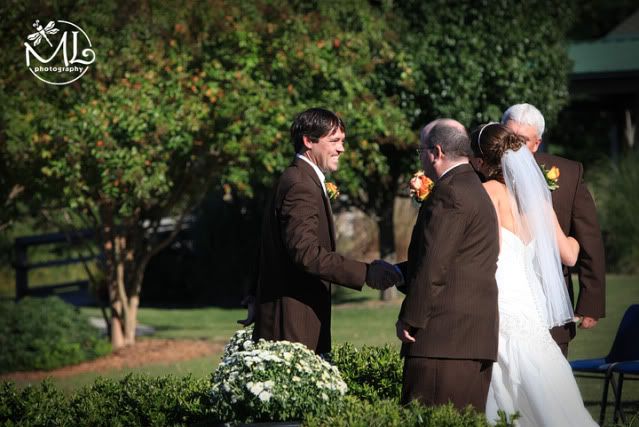 The Kiss!! They're married!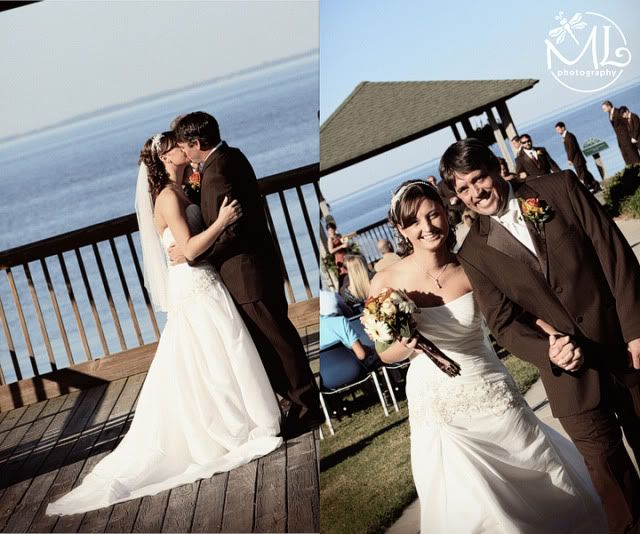 This bridal party was so fun to photograph after the wedding, you'll see what I mean...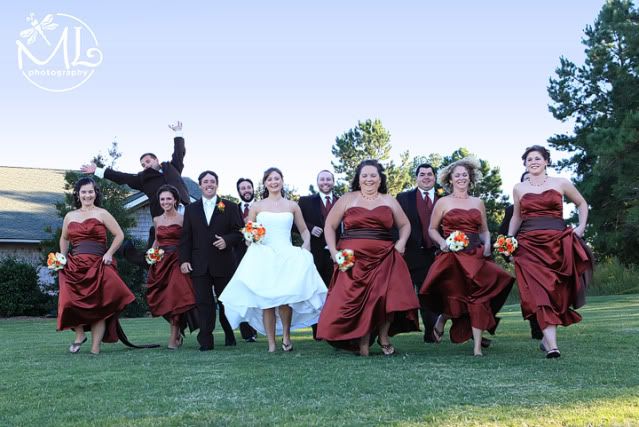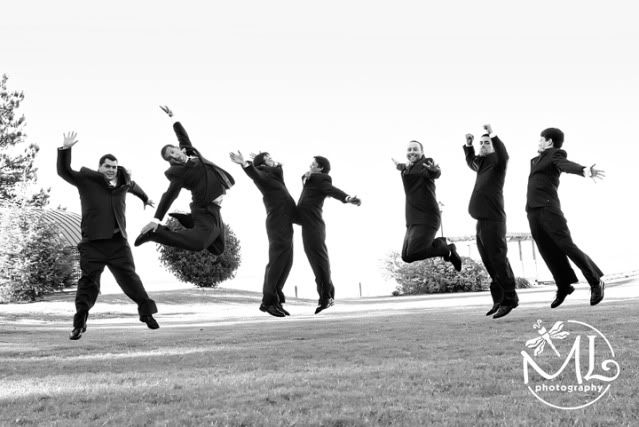 The bride & groom's nieces and nephews served as flower girls & ring bearer.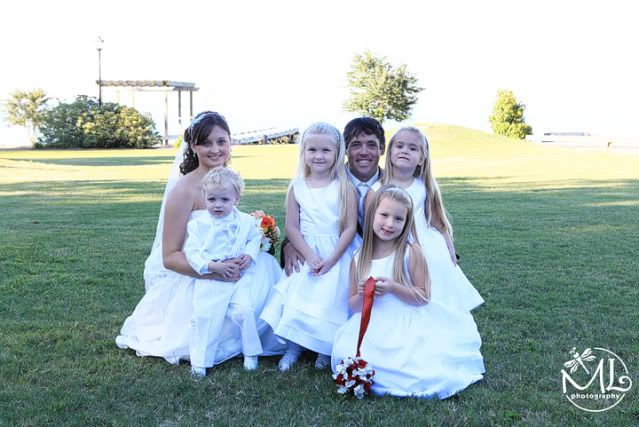 After bridal party and family shots, I stole Justin and Stacy away for a few shots!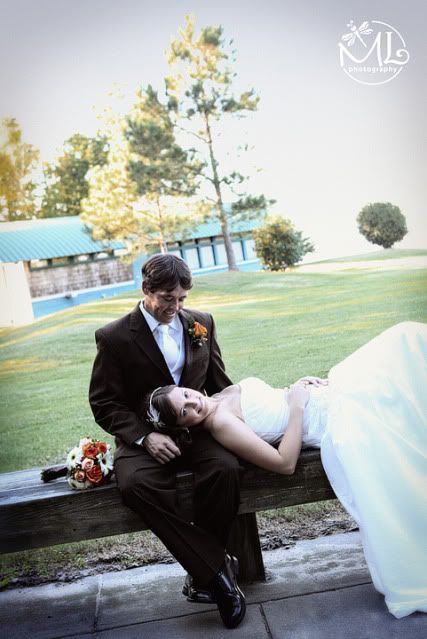 When I asked Stacy what one of her favorite dates that her and Justin had, she told me about one time they went to the beach, sat in the sand, and collected little shells that were all around us. Justin found one that looked like a heart and passed it to her, telling her he loved her. She said that she still has all of the shells that we picked up that day and they are displayed in a jar in their house.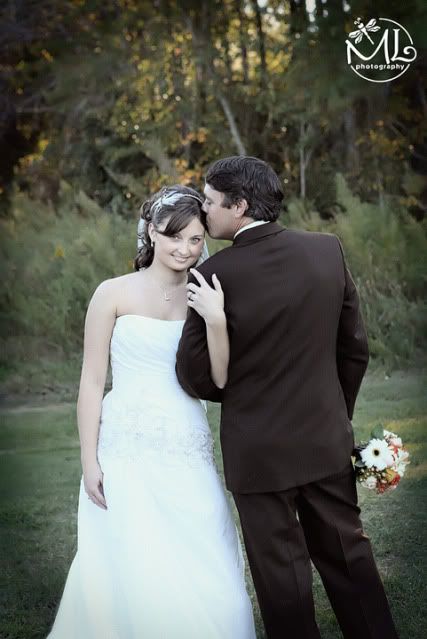 I couldn't decide if I liked the photo above or the one below more, so I just thought I'd share both! :)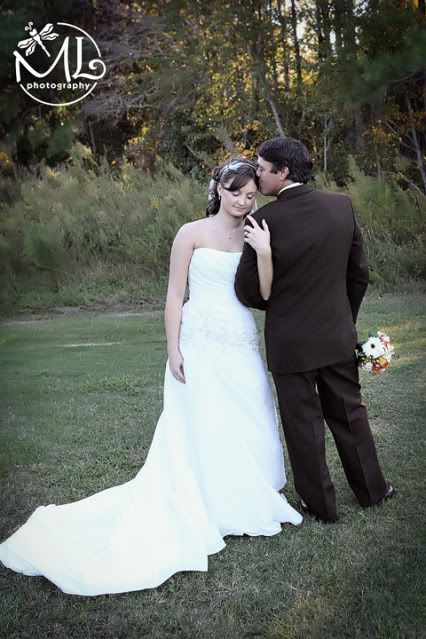 Justin and Stacy danced to the song Better Today by Coffey Anderson. I'd never heard the song before but loved it.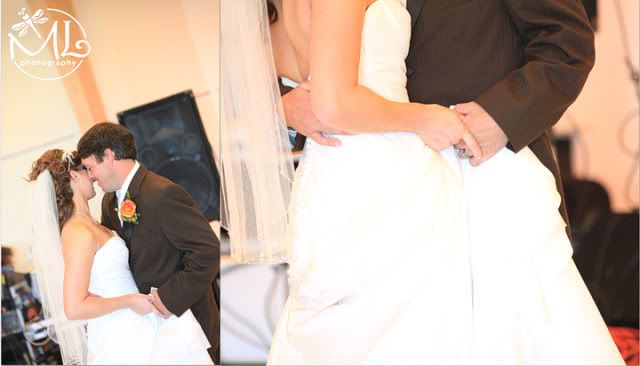 The cake was delicious and made by Justin's step-sister.
The girls did lots of line dancing during the reception!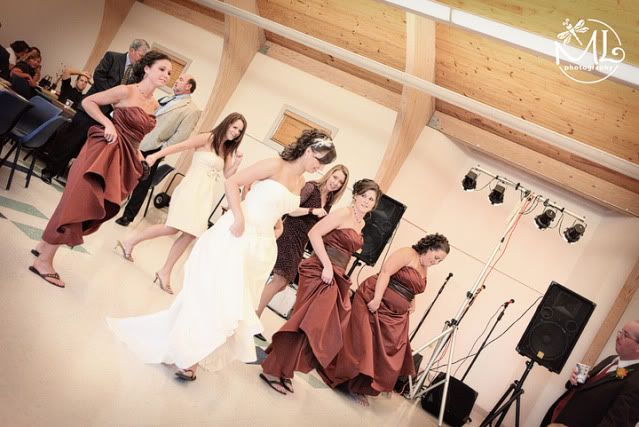 Love this shot of the bouquet toss. Look how close that catch was...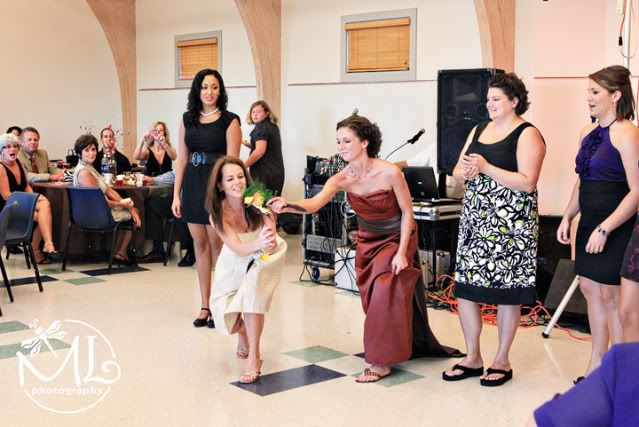 Stacy + Justin were so good about having photos of just the two of them. I can't stress how important this is for a bride and groom to take moments away from the crowd to enjoy each other and let me photograph them too! :) During the reception I stole them away from the guests to take photos of Stacy + Justin again just as the sun was setting out on the dock of the Eastern Center.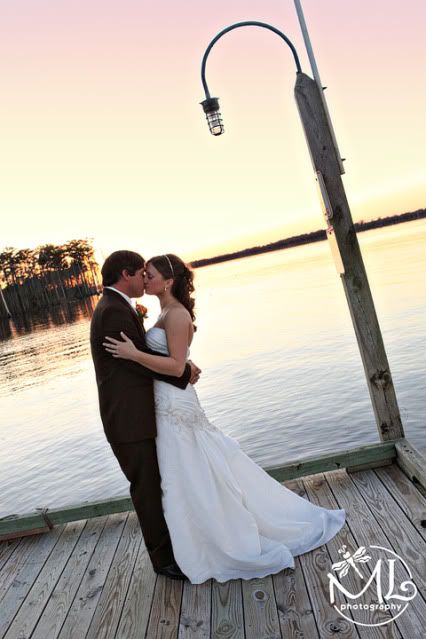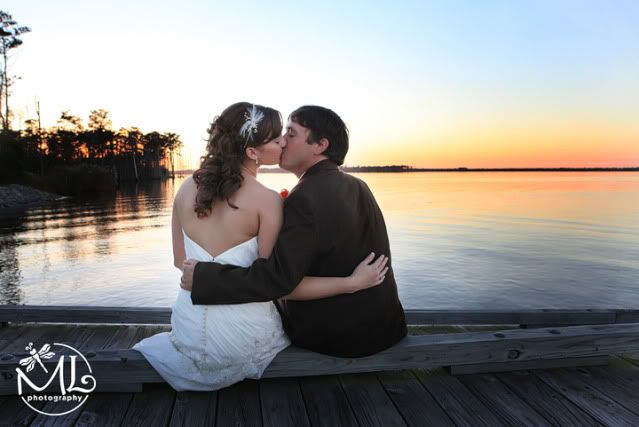 Stacy + Justin- Thank you for being my friends and for letting me be a part of your big day! You too are adorable together! xoxo- Megan