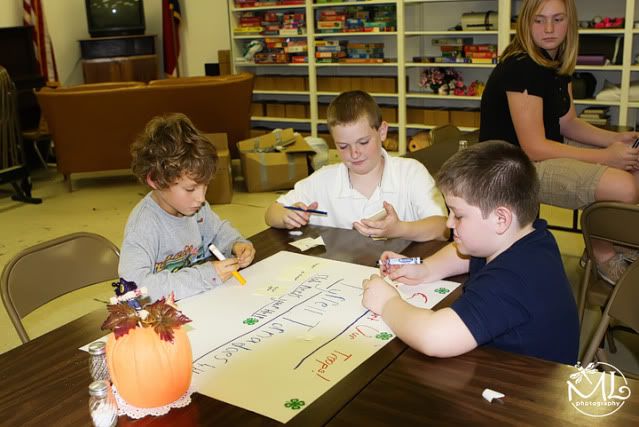 Tyrrell County's Tyrrell Tornadoes 4-H Club is Putting Together Solider Care Packages
North Carolina 4-H is proud to support active duty, reserve and guard troops who call our state home. Particularly during this time of global deployment, these soldiers need to know that their families here at home are surrounded by supportive citizens.
During this holiday season Tyrrell County's Tyrrell Tornadoes 4-H Club has set up drop-boxes in different locations around the county to collect items that they will soon package and send to soldiers that are currently deployed. They are asking the community to come together to help them collect items by donating things they can package and send.
Items may include (and are not limited to):
• Food/Snack: beef jerky, slim jims, sunflower seeds, tuna in foil pouches, protein bars, hot chocolate packets, gum, individually wrapped hard candy, cereal bars, trail mix, nuts, popcorn
• Toiletries: travel size baby wipes, travel size liquid hand sanitizer, travel size deodorant, combs, brushes, sunblock, bug spray, cotton balls, toothpaste, toothbrushes, dental floss, baby powder
• Entertainment/Games: stationary, envelopes, blank cards to send home, double sided tape, pens, mechanical pencils, notepads, calendars, yo-yos, playing cards, dice, Frisbees, disposable cameras, itunes gift cards, board games, dominoes, game books (crosswords, Sudoku, etc.)
• Other Items: linens (pillow cases, twins sheets, towels – green or tan), patriotic knick-knacks, black or green duct tape, winter hats and blankets, coffee filters, holiday decorations, inspirational readings, dust masks, small alarm clocks
Boxes were delivered back on November 22nd to the following businesses in Tyrrell County: Cypress Cove Marina, Windy Rose- Attorney, Jones Insurance, Albemarle Service Center, Nationwide, and the temporary Cooperative Extension office at the Senior Citizen's Building. Your donation of items can be dropped off at any of the following places of business. This is the last week to drop of items as boxes will be collected the morning of Monday, December 19th and the 4-Hers will package everything at their meeting that afternoon.
If you'd like to donate items and can't get to any of the Tyrrell County locations, please let me know, I'll be glad to help collect your donation.
Thanks for your support of Tyrrell County's 4-H and our Troops!