There are quite a few "photo a day" lists that circulate through the web. I forgot how I came across @fatmumslim, but I've done her photo a day challenges since March, although I dont stick to them very well. I think I might have taken 7/8 photos in March and then most likely the same in April. I'm hoping that the month of May will be different and I can stick to it. Now that I'm addicted to Instagram on my phone I shouldn't have any problem!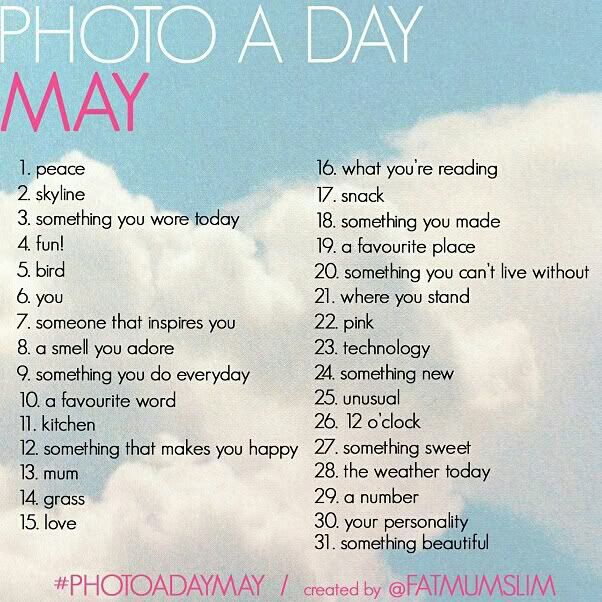 Maybe if you get stuck on one of the above things you can use the following list to help make up for it.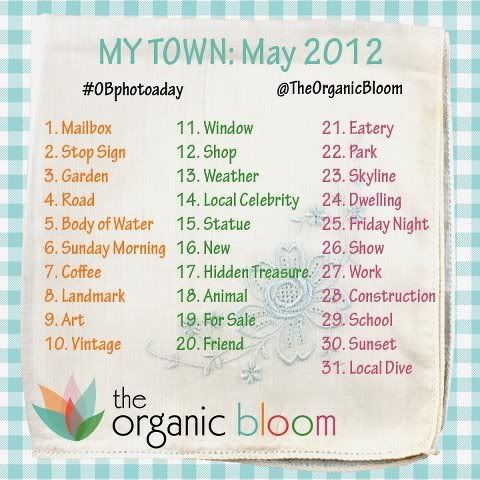 As long as you document your life in a photo a day, you can snap away at whatever you want. Here's just a little inspiration! :)
My username on Instagram is: meganlanephoto. Comment below with your Instagram username, I'd love to follow you and see what you come up with!