Remember
Miss
Lilley? You may also remember her from
here
. We'll guess what? Time has flown by and she's now ONE! I'm normally not a fan of messy face children, but I think letting children dive into their first birthday cake is completely appropriate. And is another reason why I LOVE to offer First Birthday *Cake Smashing* Sessions.
She saw what was coming... (And I thought a clean shot was a good start!)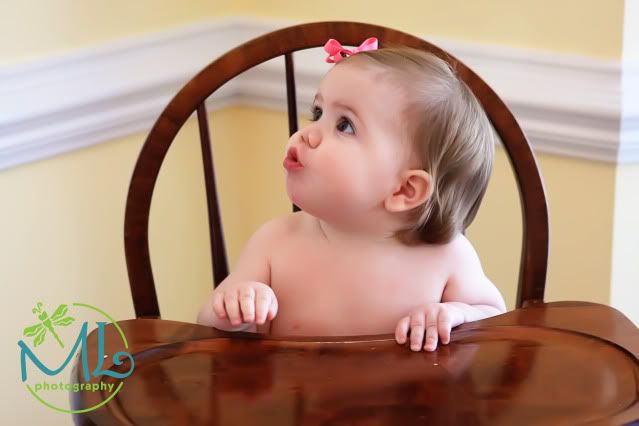 Love this expression...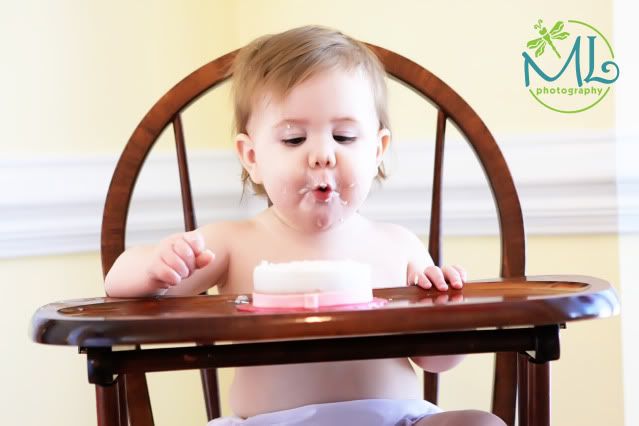 Definitely gotta get it in the hair! ;)
Oh, what fun we had!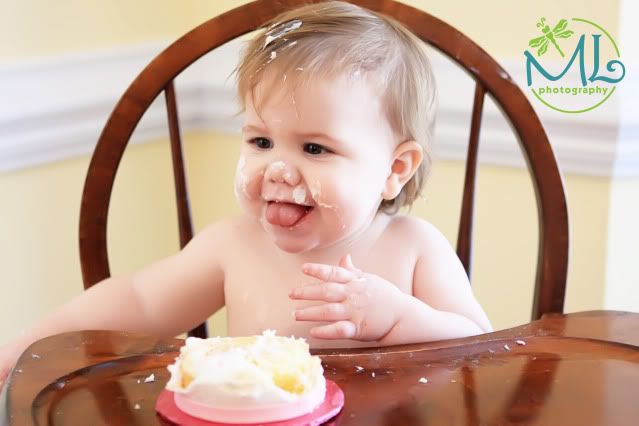 Thanks Miss Lilley (& your mom & dad too) for letting me capture so many moments during your first year. I can't wait to continue to watch you grow! xoxo