I love photographing all ages/stages, but there is something about holding a newborn baby that is different than all the rest! Although newborn sessions are best done within the first two weeks of birth this situation was a wee-bit different. Marisa & Cassie were born on Christmas Eve and spent about 3 weeks in the hospital. When they were ready to come home, their Mom gave me a call and we photographed them just one day shy of a month old. They were still so tiny & "sleepy" that we were able to get their bellies good and full and breeze through the session.
I love these next two images with Cassie's eyes open, I wonder what she' thinking...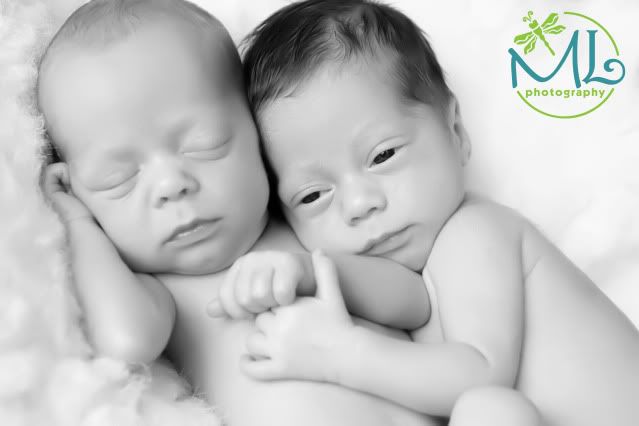 Their Mom took them to the doctor the day before our session and both girls weighed 4 lbs. 13 oz. So tiny & so beautiful!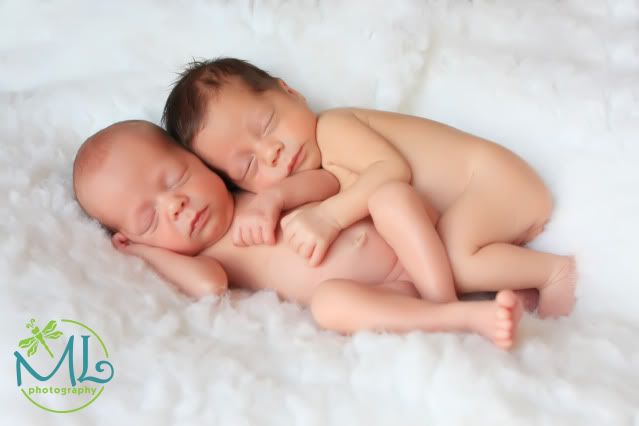 A little snuggle time with Mom & Dad...
But they're not just a family of 4, nope these two girlies were born to two brothers! Biggest brother was so fun. He wanted to help me hold my camera, move the babies around and hold them. He told me how he was going to be the best big brother and how much he loved his little sisters already! He even told me (miss picture lady) that he wished I'd come back to his house everyday and that he was going to miss me when I was gone!! :) He's a little flirt already!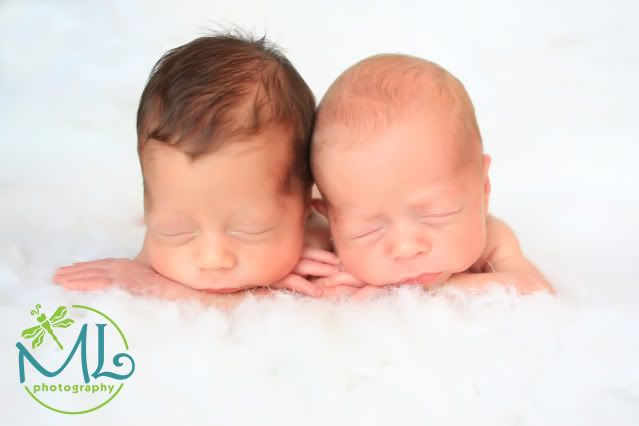 20 perfect piggies!