Baby Jackson came to visit and he couldn't be more excited about making his photosession debut, see what I mean? Isn't that smile adorable?! :)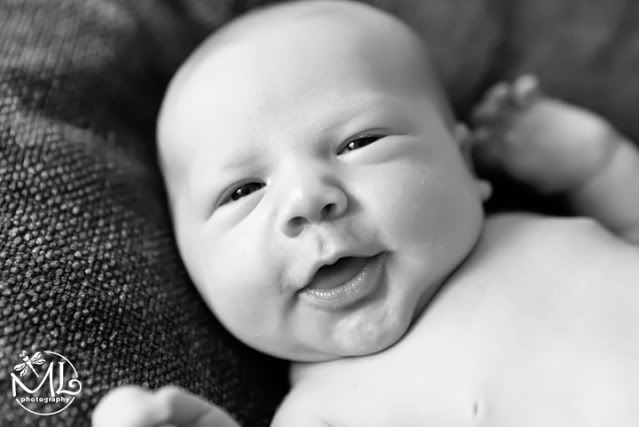 Normally it's best for newborns to be sleeping during their session. It makes them easier to mold and position for photos. Jackson was so excited he wasn't up for much sleeping. It took his Mommy and I, quite a while to get him to sleep, but once we did. I think we got some adorable shots.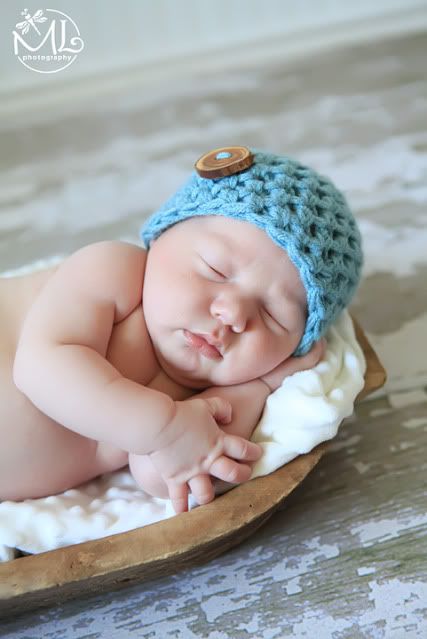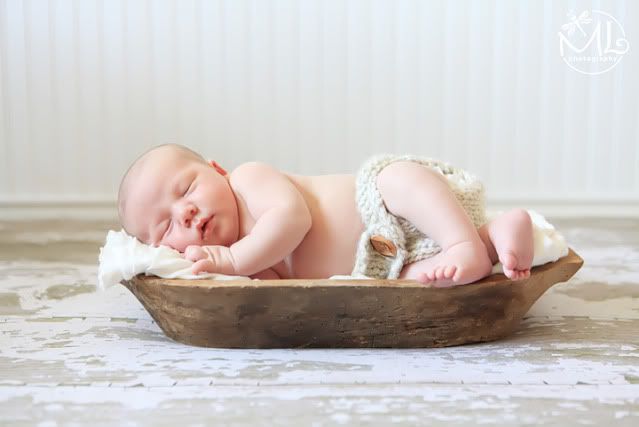 Jackson's Mommy found this adorable Sock Monkey diaper cover and hat on Etsy from NewbornBabyLove's shop. This lady is incredibly talented and has SO many cute things in her shop that I'd love to have. Lucky for me, Jackson's Mommy let me buy the outfit from her because Mr. Jackson was almost grown out of it anyway! So, I'm excited to add it to my collection and use it with other babies!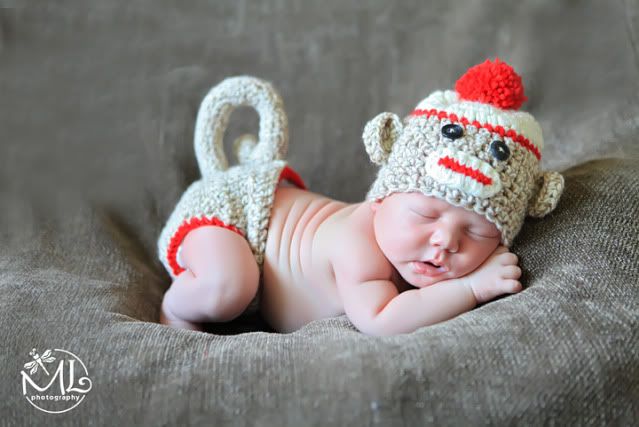 I couldn't decide which sock money outfit I liked best, so I figured I'd share both! :)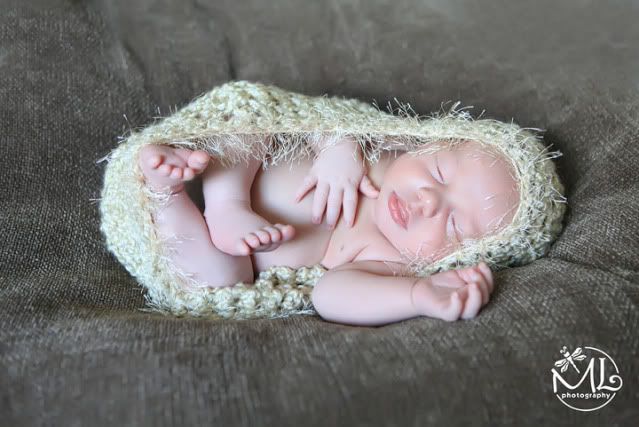 Jackson, thank you for beig such a good little guy and thank you to your Mommy for bringing you to see me! xoxo