I have many clients that ask about outfit ideas when it comes to their family portraits. Something to remember is that there is no need to focus on matching everything from the color of your shirt to the color of everyone else's shirt in the photo. In fact, if you don't then there's so much more character that you can add to the photograph. There's no need to worry about each and every item, this is suppose to be a fun process.
When doing some research myself about outfit options for portrait sessions I came across another photographer, Kristin Rachelle, who put together these family outfit examples for her clients. I emailed her and with her permission I'm allowed to share them with you! It's so hard sometimes to see how everything will look together and photograph in pictures, so hopefully these ideas will help!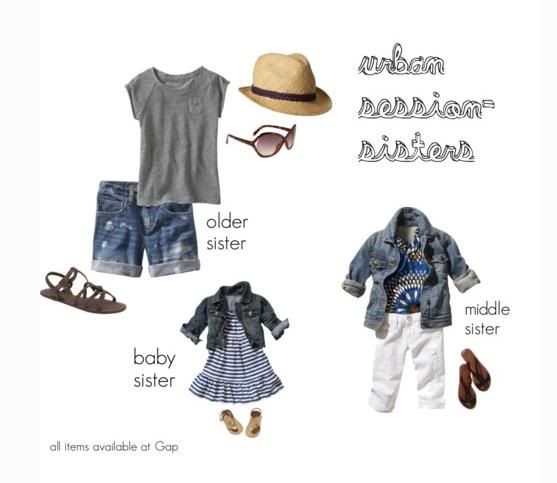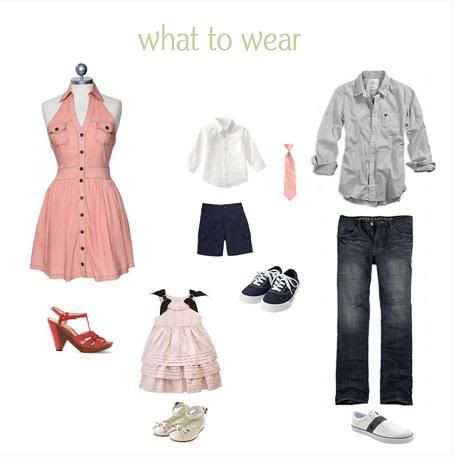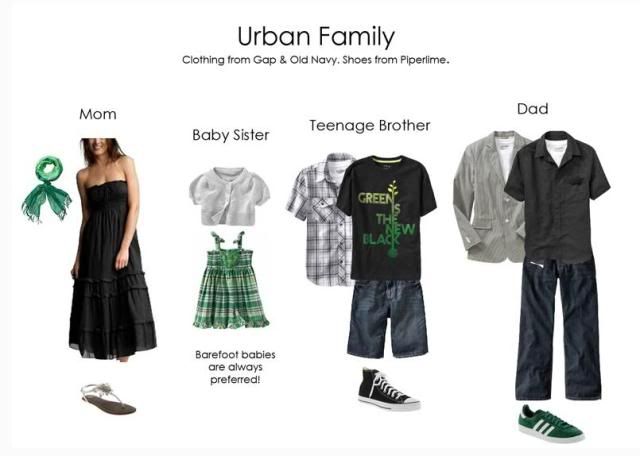 Hope this helps you to see how items can be different, yet tie together too!
Happy Wednesday!