I've been collecting a lot of images to compile a few posts for you so you can see how other people display their photographs. Some of the images in my list are of how my customers have chosen to display their images and then some are photos of displays that I've found on the web or mainly my new love, pinterest! :)
Sometimes clients think an 8x10 is a fairly large image. Want to know how small an 8×10 REALLY looks on a mantle or above a couch? Remember if you want an image to be a focal point in a space remember that bigger is better! See the following image as an example: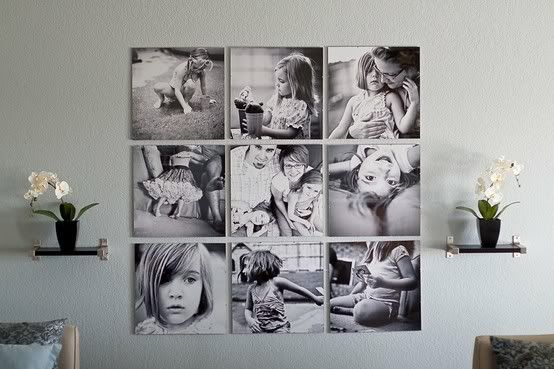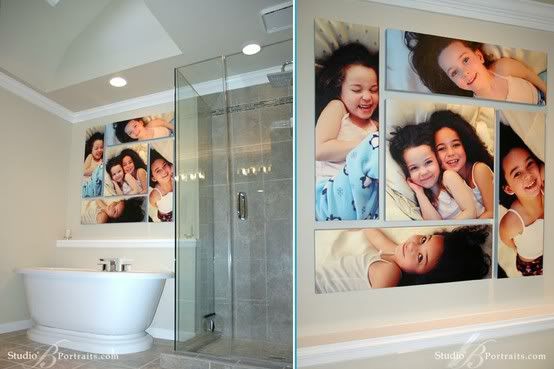 The next image consists of: 1-20x24 1- 21x19 1- 21x11 1- 11x25 1-13x19
1-11x14 1- 10x10 and 3- 8x10's
All are gallery wrap canvas with white edges!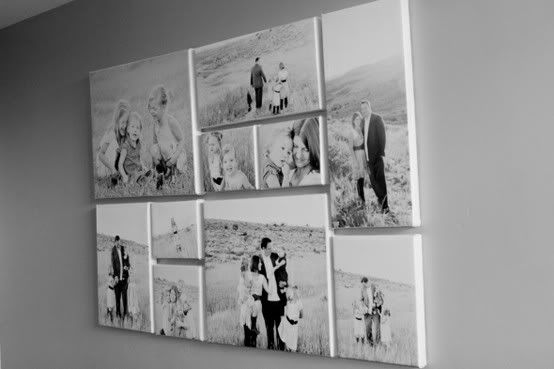 Why not use an old window as your frame? Isn't the next image just too cool?