This family probably looks famiilar, as they frequent my blog multiple times a year. You might remember their recent beach session or Emmie's newborn session that have all been posted with in the last 4 months. I love photographing this family, how could anyone not will all this cuteness! :)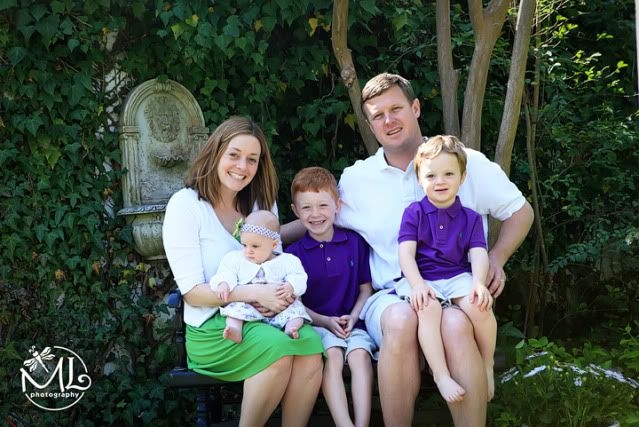 The newest addition, Miss Emmie, growing up way too fast.
Mr. Ayden, 2, loved the bunny and chicks that I had for sessions. The bunny was extremely aggitated but Ayden was determined to hold him. Once Ayden's Daddy got him out of his cage the bunny calmed down in Ayden's arms. He didn't want to give him back! :)
Mr. Luke, who's heading to Kindergarten this coming school year is a wonderful big brother who looks after his two younger siblings!