Fight like a Girl.
Hope.
Survivor.
Life.
Were just a few of the words that you saw numerous times at Tyrrell County's 2009 Relay for Life. I went to opening ceremonies last year, but wished I could have stayed longer, but with a 3 week old baby, it just wasn't in the cards for me. Here are a few images that I did capture while I was there: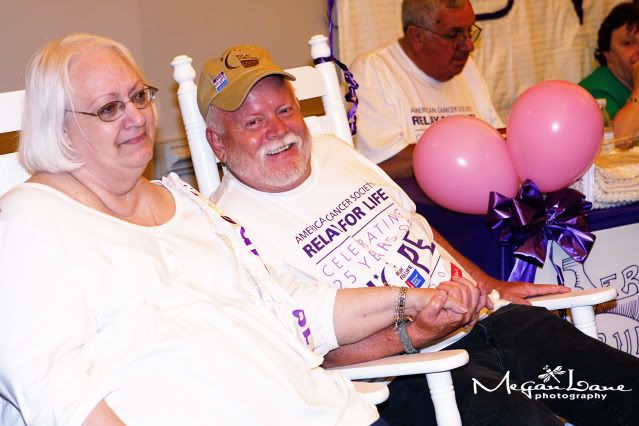 Columbia Middle/High School's Umojo Chorus expressed their love through song and they are an amazing group of singers.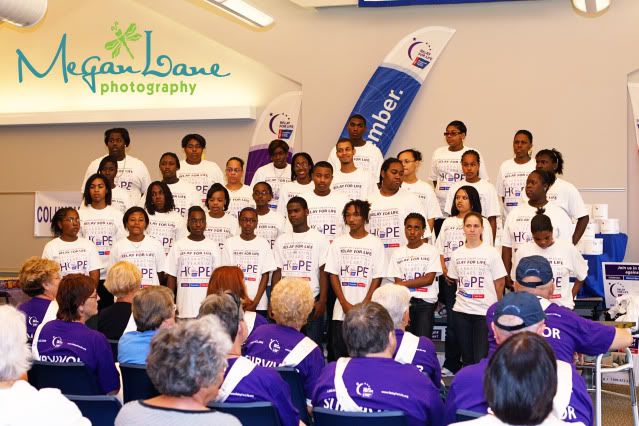 The event was held at the Eastern 4H Center and the staff of the Center had a team. Here was some of their table decorations.
Survivors as well as family and friends of Survivors came out to the event to show their support!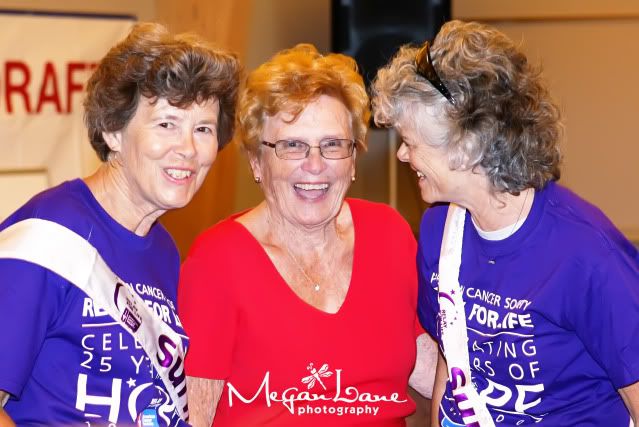 The Relay Committee is already gearing up for the 2010 event. Relay will be held again at the Eastern 4H Center, beginning on Friday evening, June 4th, 2010 and ending on Saturday afternoon, June 5th. If you'd like to participate in the event as a team captain, team member or volunteer to please contact BB Hopkins (
bbtvo @ yahoo . com
) or Vicki Waters (
vicki.waters @ ncmail . net
)
f
or more information.
Luminaries are already on sale. You can help light the way to a cure for cancer and honor loved ones who have battled this disease. During the 2010 American Cancer Society Relay For Life Event, a beautiful and touching Luminary Ceremony takes place. Flames of HOPE are lit at nightfall to honor cancer survivors or in remembrance of those who have lost their battle with cancer. These flames burn throughout the night, serving as a reminder of the purpose of Relay For Life. White luminary buckets are $10.00 each and a Torch of HOPE is $100.00 each. If you'd like more information, please email me and I will be glad to send you a Luminary order form.