You may remember
this
post from last year or recall some of the posts that I did earlier in the year letting you all know about this wonderful event. This year's
Spinal Cord Society
's annual golf tournament took place on Monday, September 14 and was held at
Olde Liberty Golf & Country Club
in Youngsville, NC.

Normally I volunteer at the event by working at the registration table and then either handling the beverage cart or hanging out at a hole waiting for golfers to come by and selling them raffle tickets! However, this year our normal photographer,
Rick Crank
, couldn't make it so Stephanie asked me to step in and photograph this year's event, and I couldn't have been happier!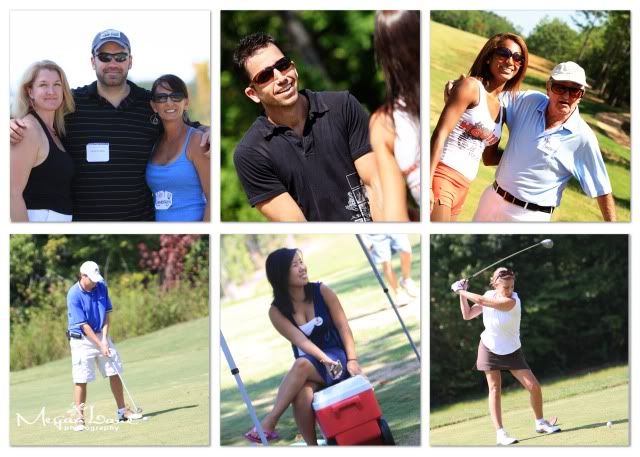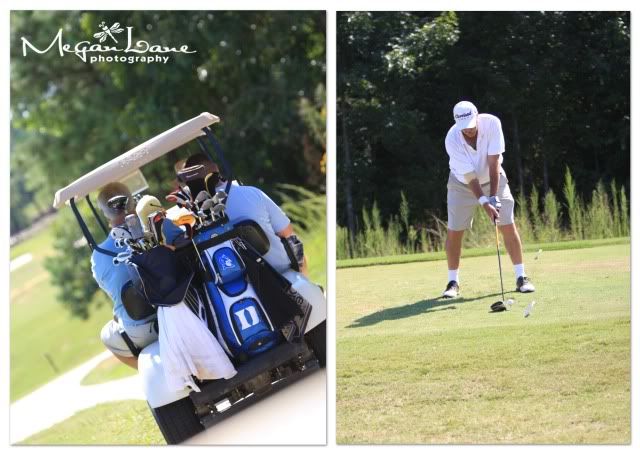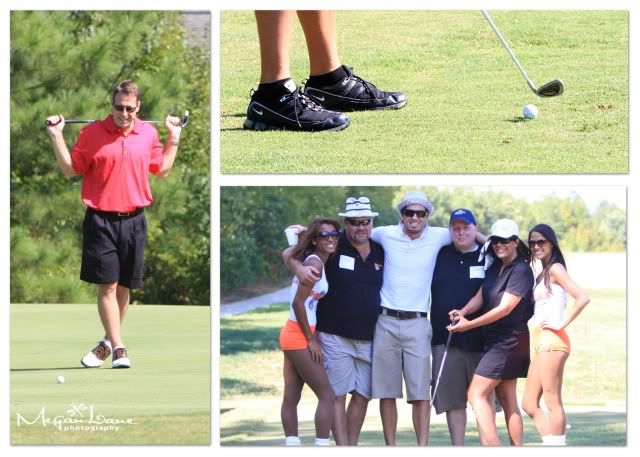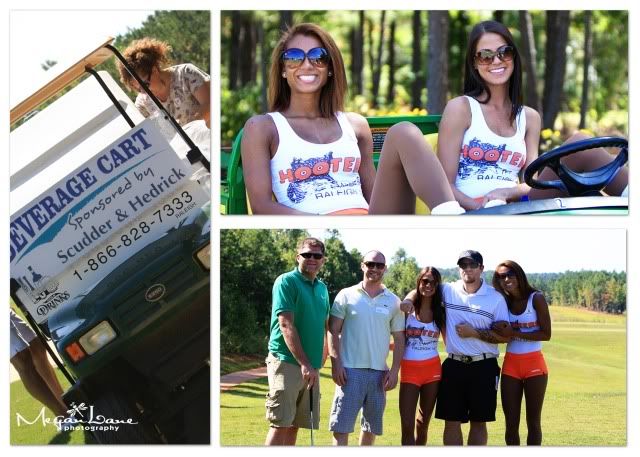 Every now and then when golfers come to a particular hole there might be something for them to do or a certain raffle that's being sold there. At this particular hole this year, golfers had the option to cash in for a chance to win $5,000. But first they had to spin around numerous times and then hit the ball. If their ball hit the green then they were a winner. Unfortunately no one one this awesome prize. But it did make for some great pictures!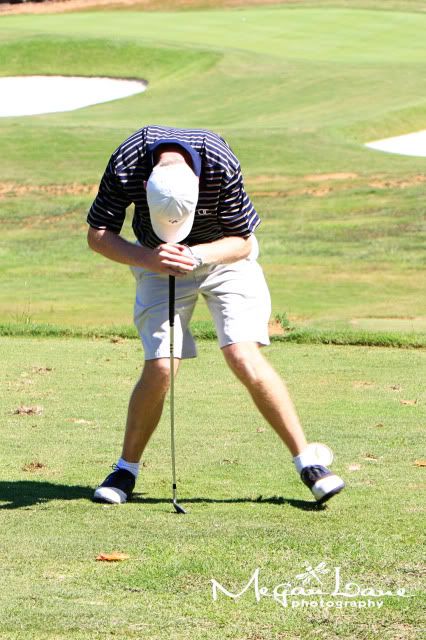 At another hole, golfers had the option of cashing in for another prize by playing a little game of Ladder Golf!




Each year after a morning of golf, players gather for an afternoon dinner. This years food was catered by
DaVincis Prime Meats & Deli
, and was so delicious! It takes lots of people to make this event go by smoothly. In the following picture, top left, that's Salt from
96 Rock
. He's been our MC for the last two years and he's wonderful!
Hooters
is an amazing supporter of the Spinal Cord Society and they donate many things for the auction as well as sending us some Hooters Girls to hang out around the course for the day.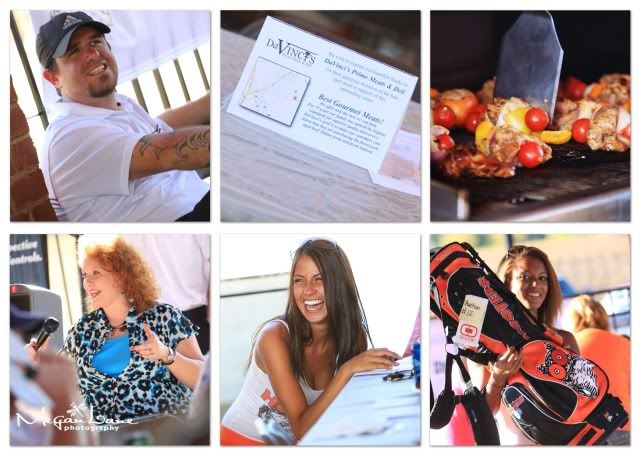 But, none of this would happen if it wasn't for the lady in the following picture. Stephanie (on the right) is the founder and *strength* behind this event. She is an amazing person and an inspiration to be around, not to mention hilarious! Her side kick her is Nicole. Nicole and I met through Stephanie and this event and she's also logged many hours helping Steph with these events!




And one last image, of Stephanie and I.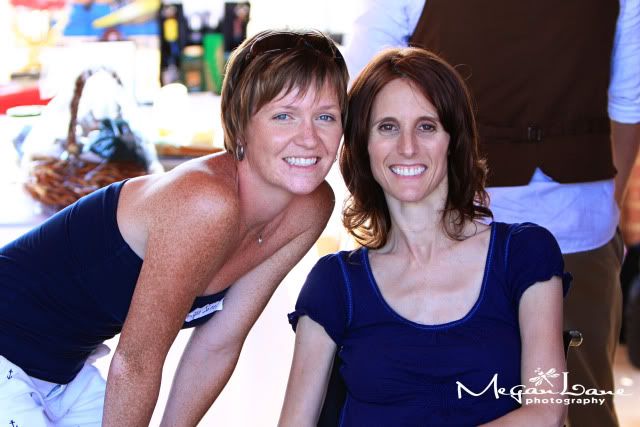 Thanks to all of this years sponsors!

Join this cause on facebook: http://apps.facebook.com/causes/328057/76089378?m=bf068487

Donate online at: http://www.spinalcordsociety.com/fundraising.html