It was wonderful to start off the 2011 Senior Season with Haley. Haley and I are first cousins and she's really more like my sister. We are the only two girls in a set of 6 grandkids- so we definitely stuck together. I remember the day my aunt asked me to go to the doctor with her for her ultrasound, to find out if she was having a boy/girl. Needless to say my wish came true and a few months later we welcomed Haley into the world. I can't believe that she's already a senior. Time sure has flown by and I now officially feel old! :)
(Throughout this Senior post, and hopefully all Senior posts, you'll get to learn small tidbits about each Senior from a few questions that I had them answer for me. Enjoy!)
To start Haley's session we began in Gum Neck! (Yes, there is a place called Gum Neck.) Our grandfather grew up there and we went to his homeplace. The property has since been converted into a vineyard. The Ashbee-Dora Vineyard, named after our great-grandparents. The place means a lot to us so we knew it would be the perfect place to start! We shot in the vineyard as well as around and in the shops & sheds around the property.
MLPhoto: What's your favorite song?
Haley: I can't choose just one, so here's my favorite three:
*November Blue- The Avett Brothers
*Just About Right-Blackhawk
*House That Built Me- Miranda Lambert
MLPhoto: What do you do when your stressed?
Haley: Listen to music or go for a run.
MLPhoto: What's your favorite food?
Haley: Nonnies corn pudding and chicken salad (Nonnie is our adorable grandmother!)
MLPhoto: If you could be a crayon, what color would you be?
Haley: Burnt Orange
MLPhoto: Where's your favorite place to shop?
Haley: J. Crew
Not only is our family one of the things Haley loves most, but so are sports and being on the water & boating! So we found it fitting to head over to a nearby marina for the rest of her session.
MLPhoto: What's your favorite flavor of ice cream?
Haley: Banana Pudding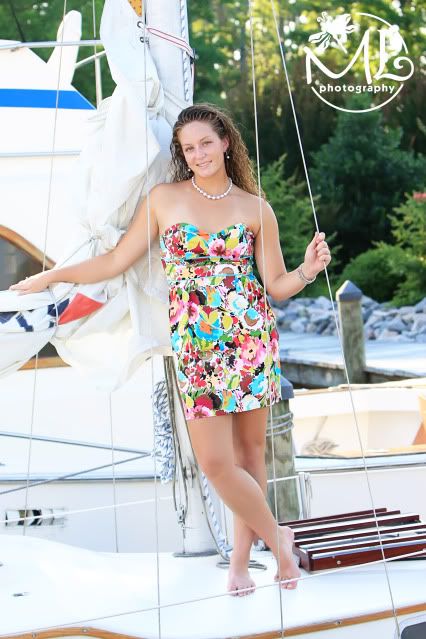 MLPhoto: When you were little, what did you want to be when you grew up?
Haley: A Tour Guide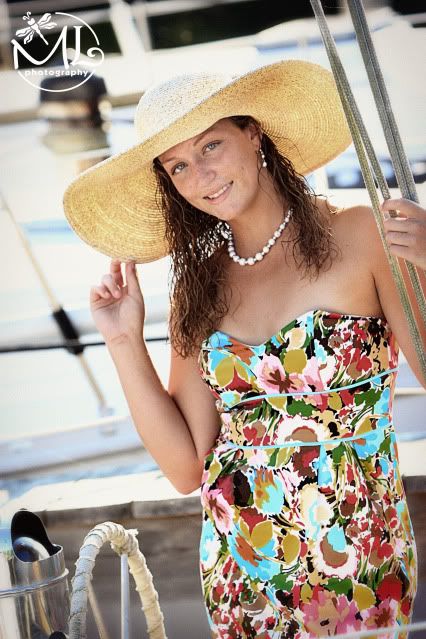 MLPhoto: What are your plans after graduation?
Haley: Hopefully go to college at either NC State or Meredith College, and play Soccer in college.
I love you Haley-bug!
Senior Sessions are booking fast. For more information about Senior Sessions you can visit my website by clicking HERE.