Brandy + Aaron attended the same school but Aaron was 2 years older and they didn't know each other. Brandy told me that she made a list of guys she thought was cute and that she'd like to meet when she was in 9th grade and Aaron happened to be one of the boys to make the list. For some reason, Aaron was later crossed out and a note saying "odd" was by his name. She still has the list today.
Fast forward to many years later and something changed as they ran into each other at Poor Richards in Manteo, watching a friend Ty, and his band play. Brandy knew who he was but Aaron didn't know her. She told me that she sat next to him all night flirting with him and he kept trying to run her away but it didn't work! They soon began dating.
On Christmas Eve's eve, Aaron had planned to take Brandy to Waterman's and had even called to set up a proposal there that the staff would be in on, but, Brandy was insistent on going to Mac's for oysters on the half shell. Aaron continued with proposing but did it at Mac's Back Door Oyster Bar instead in front of lots of strangers.
Brandy planned a gorgeous wedding for the past 9 months and everything seemed to go very smoothly. She didn't seem nervous one bit. I hope you enjoy the pictures from their amazing day!
A few detail shots as Brandy's bridesmaids are helping her get ready:
Brandy + Aaron decided to do a sand ceremony during the service because they wanted to include his daughter Codi into the ceremony, beyond having her as flower girl. It was a very symbolic and special moment of joining the three of them together as family.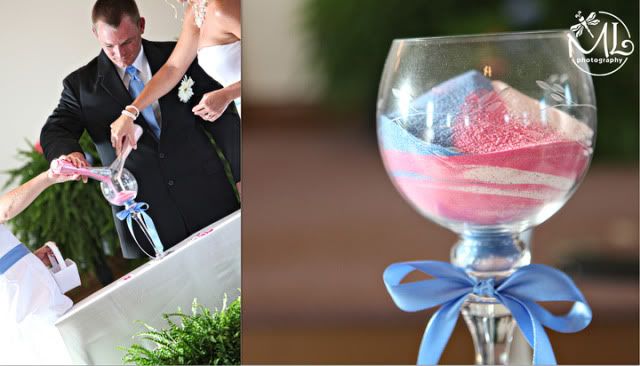 They're married!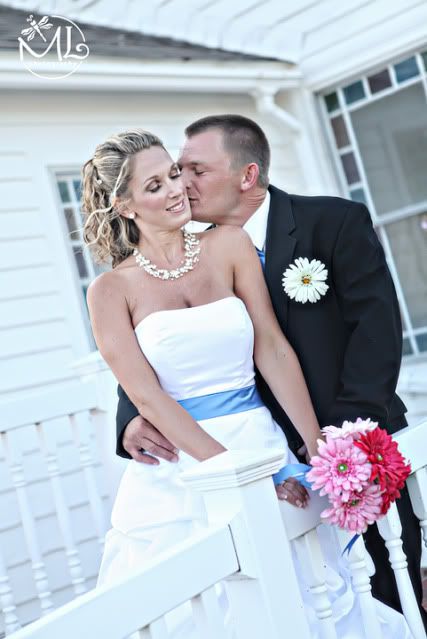 Brandy got a 1940's Chevy to take her and her Dad to the church. It was also her and Aaron's transportation to the reception. I could have done a whole session with this car, but the reception was calling!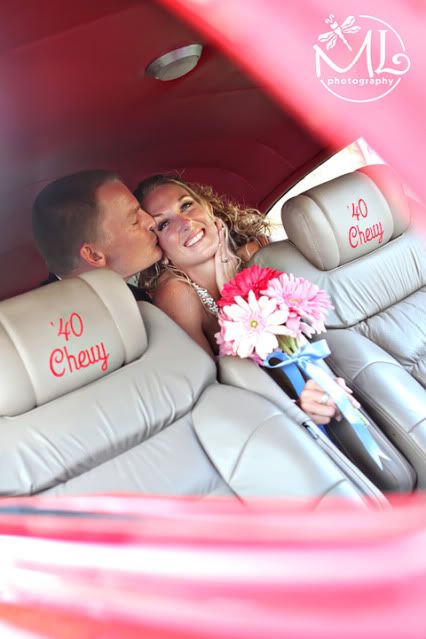 The lovely wedding party: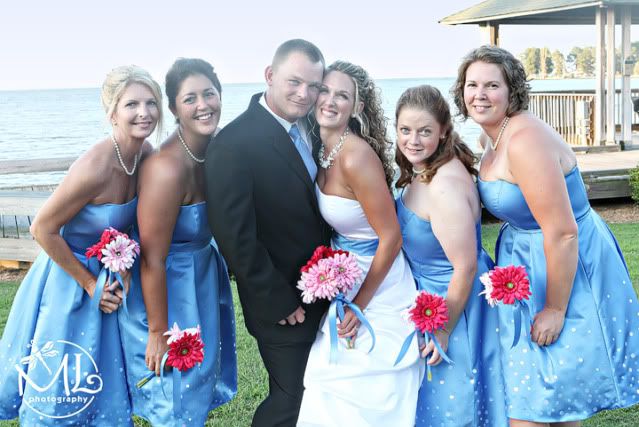 And a smokin' hot bride and groom! :) (Don't you just love those rainboots!)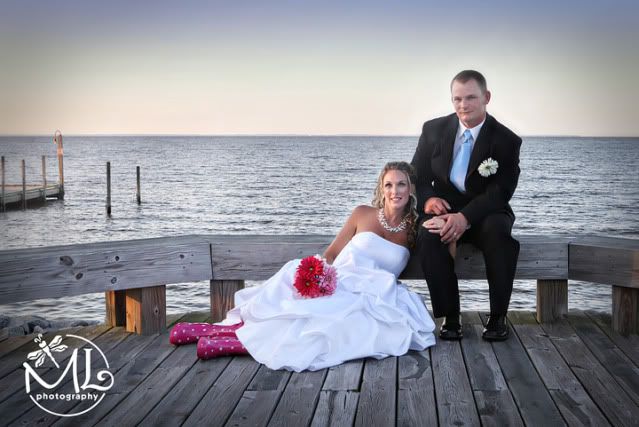 Both Brandy + Aaron's rings are extremely special to them. Aaron had bought the diamond at the May 2009 Dock of the Bay, a yearly event that he held at the Eastern 4-H Center in Bulls Bay (same place as their reception). Someone at the event actually won the diamond and Aaron bought it from the winner. He knew Brandy loved the yellow diamond when she had seen it the year before at the same event. She kept calling it the 'Bulls Bay' diamond. Aaron designed the setting himself and Brandy was so pleasantly surprised. His ring has even more significance. It was his dad's first wedding band with his mom. His dad bought them a yellow gold set years after they were married and that is what his mom wears now. His mom gave Aaron the original white gold band which is very special to him because his dad passed away from cancer in August 2009.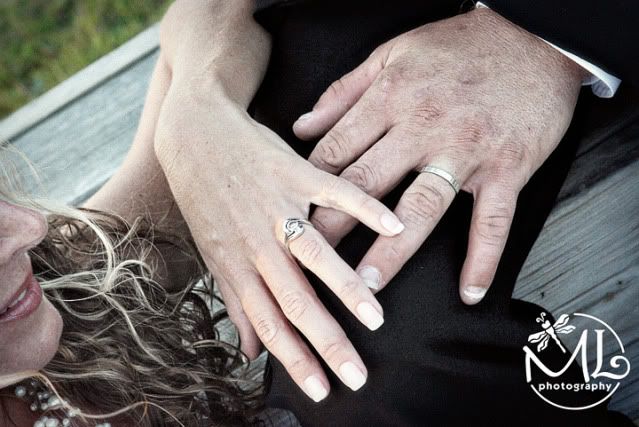 Brandy and Aaron chose to dance to Brad Paisley's "Then" as their first dance as man and wife. Brandy said that they felt this song rang true to their relationship. Other special songs were used throughout the ceremony too. "Somewhere Out There" was the song used when the mother's were escorted in. When Brandy was a kid and would go stay with her mom in Virginia she would make her play the "American Tale song" (as she called it) over and over again on the piano. The song that the bridal party came into was "When You Say Nothing At All" by

Keith Whitley

. Aaron wanted to teach her how to two step and one night under the stars that was the song he played on the car CD player as they danced outside for the first time. Brandy said it isn't uncommon for them to turn on the

car radio

and dance underneath the stars. She also referred to the song in her vows by saying "I knew I loved you the night that you asked me to dance with you underneath the stars." She said that was the moment when she realized that he appreciated the

simple things in life

the same way she does.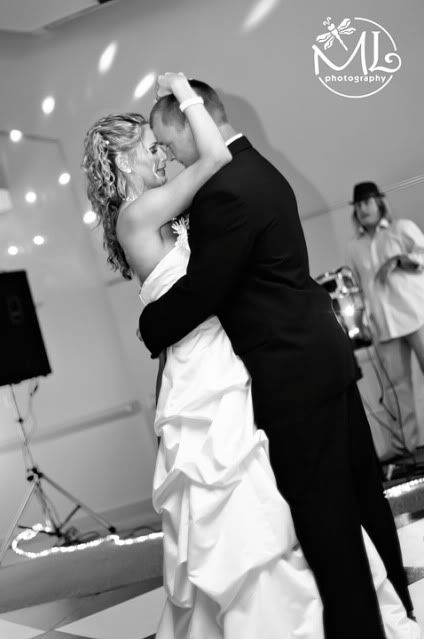 The reception was so much fun with lots of dancing by all!
Brandy + Aaron,
Thank you from the bottom of my heart for allowing me and trusting me to capture the beginning of your journey together! I'm so blessed to call you two friends! xoxo
Love, Megan