I've been wanting to show these images since the afternoon I got home from our session (back in April). Now, Meagan is married to Clint. The wedding day is over; they have said their I Do's. The dress was reveiled as she walked down the aisle with her proud Dad by her side. Everything about the day was absolutely beautiful, especially my friend Meagan.
She and I met our freshman year of college at
Meredith College
. On one hall there were three Me(a)gan's. All who ended up living in the same suite together the following year. Since we both loved the campus we spent 4 wonderful years on, Meagan knew she wanted to have her bridal portaits taken there as well. Here are a few of my favorites from her bridal session.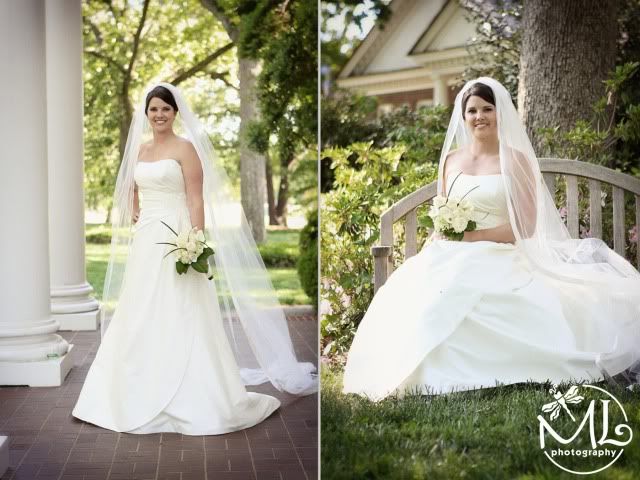 If anyone saw the News+Observer Sunday, the following photo is the one Meagan chose for her wedding announcement in the paper. If you didn't see the announcement, click here.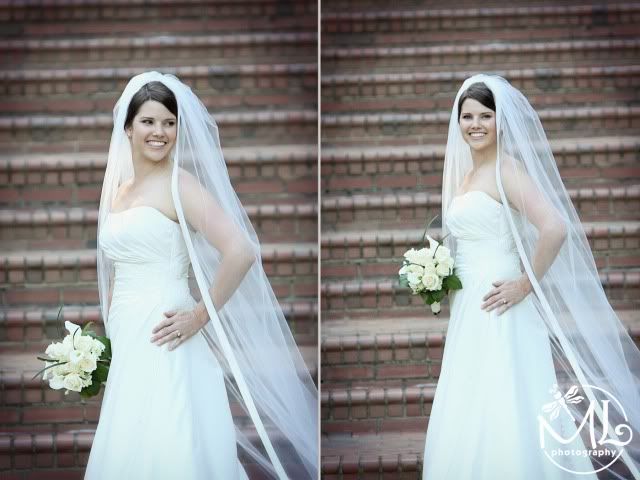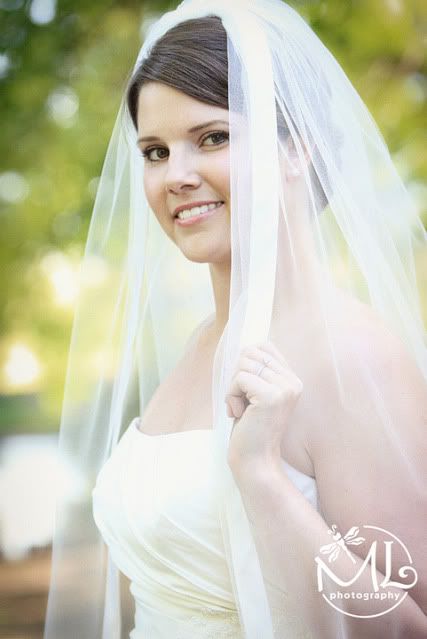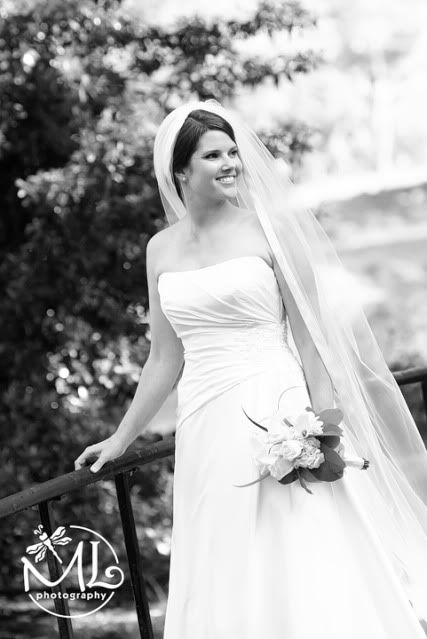 The next picture is the image that Meagan chose for her bridal portrait. It was displayed at the reception in a gorgeous frame for all to see.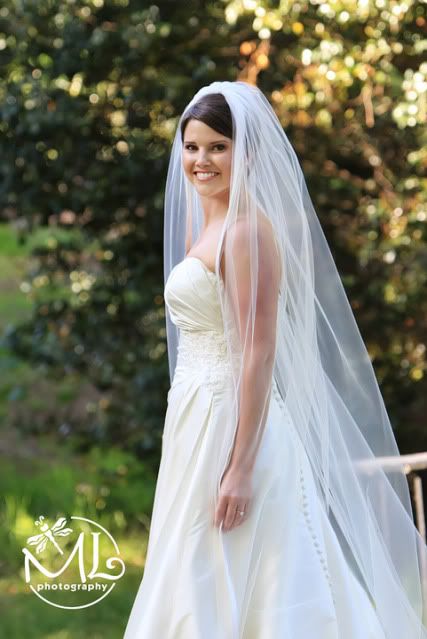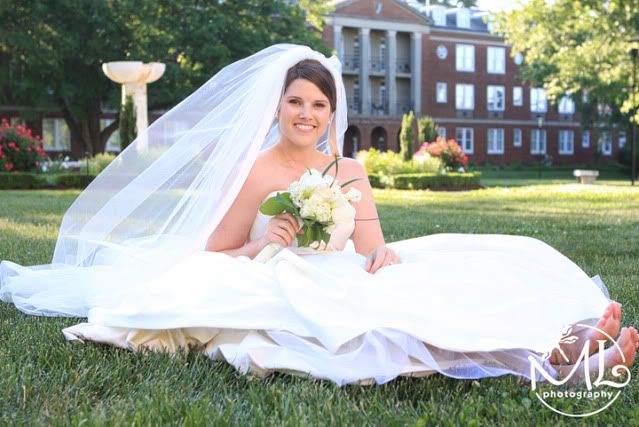 I was honored to be able to capture her + Clint's wedding day this past Saturday. I can't wait to post images from their wedding soon!