Eric and Gwen knew each other when they both attended Chocowinity High School, but it was a few years after high school when they actually got to know each other. Eric was best friends with Gwen's cousin, David. Gwen visited David one day and Eric happened to be there too and they all began hanging out. Soon, Eric and Gwen started dating and after 14 years Eric finally proposed Christmas 2010. She found her ring in her stocking!! Gwen told me it was really fun to watch the shock on everyone's faces when they found she finally had a ring. She says she thought everyone had given up on them. :) I know Gwen's glad she didnt give up!
One thing Gwen loves to do is go to the beach. She and Eric have spent a lot of time on the beach so when they were talking about where to have the wedding, they both agreed on somewhere on the Outer Banks. On May 29, Gwen, Eric and all of their family and friends met in South Nags Head at a beautiful beach cottage to exchange vows. I hope you enjoy these photos of their day...
Gwen's bouquet was extra special. Tied to her bouquet were her mother & step-father's wedding rings. Her step-father passed away and wasn't able to be a part of her wedding day. This was a way that he could be present and close to her on her big day.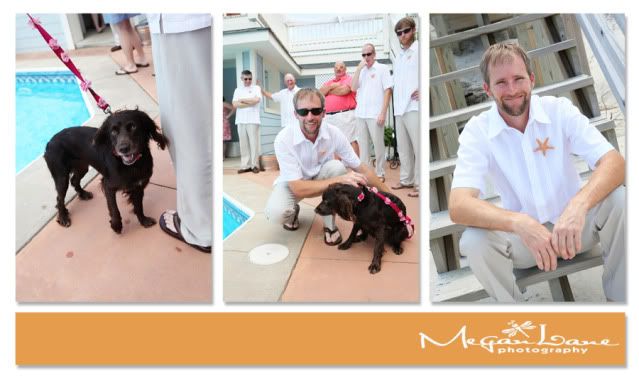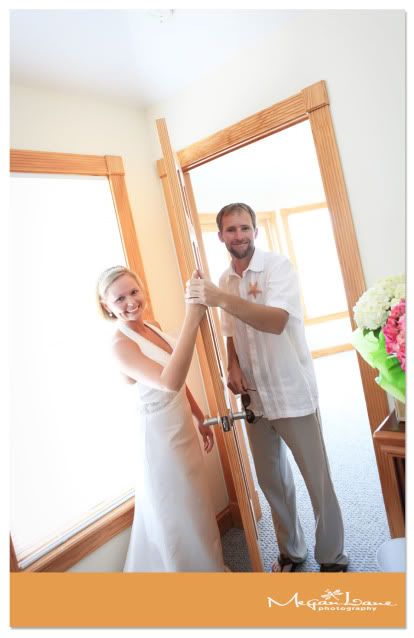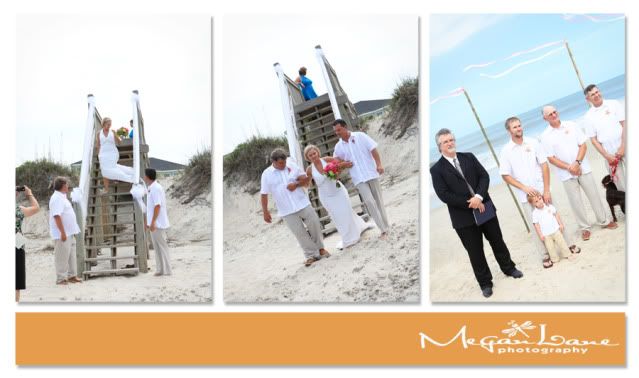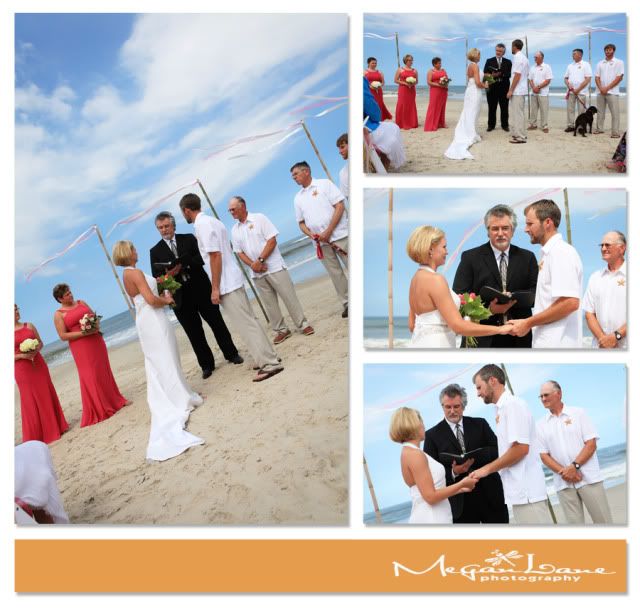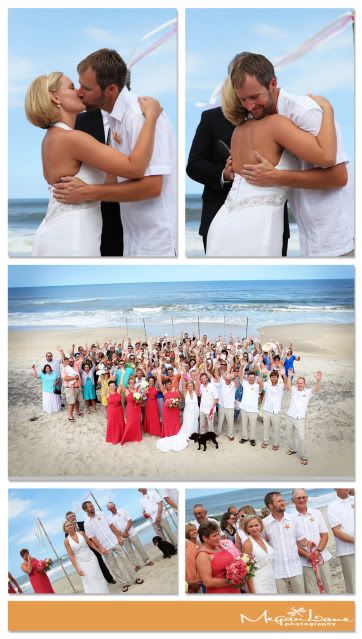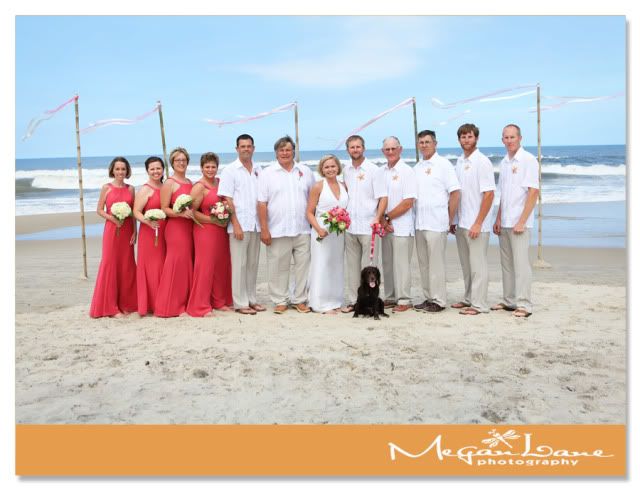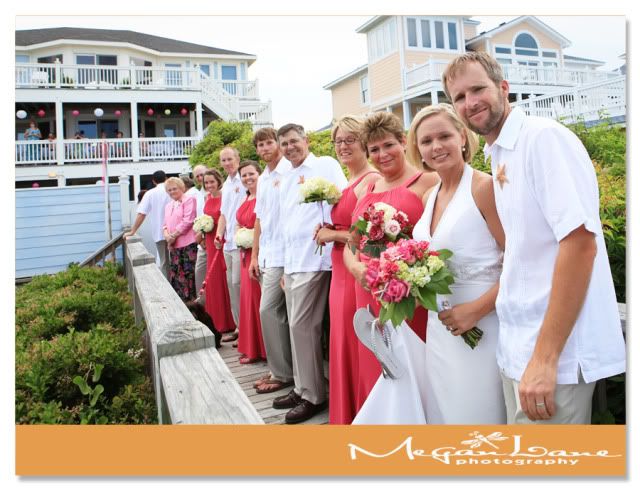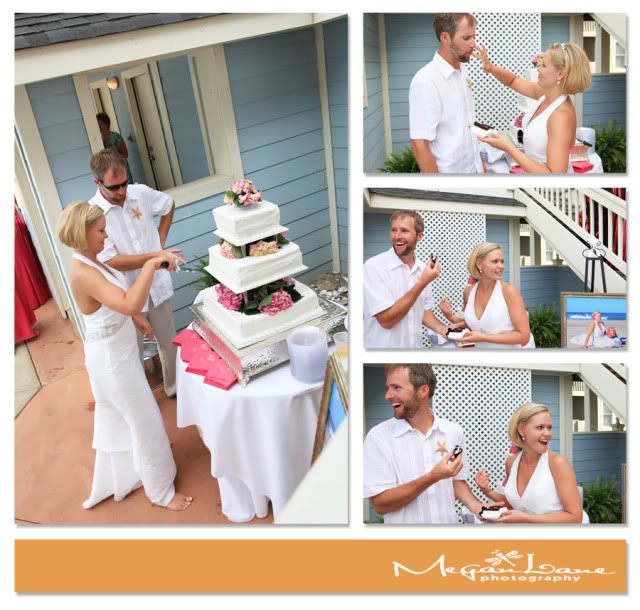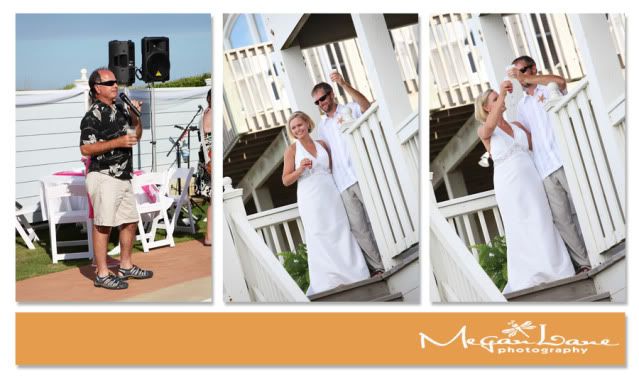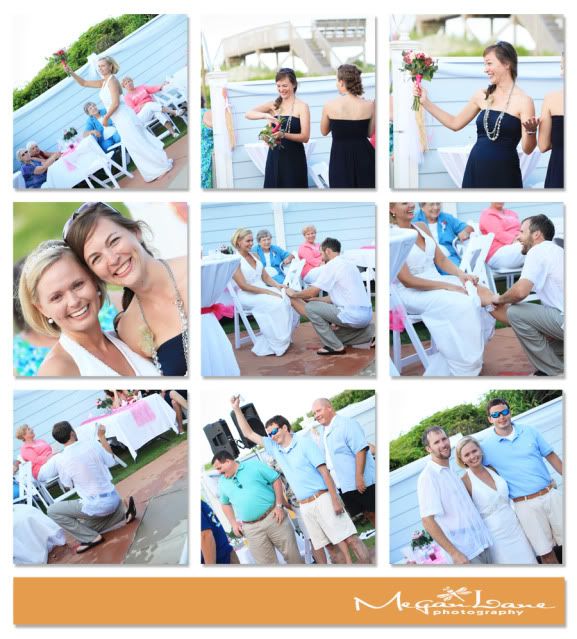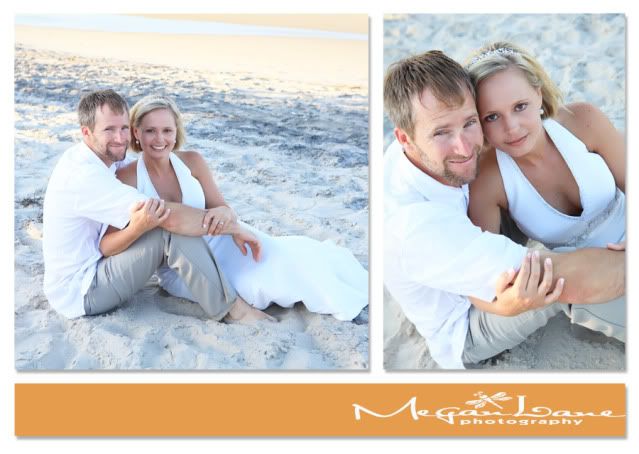 Gwen & Eric- thank you for allowing me to be a part of your big day! I hope your day was a dream come true! xoxo- Megan