Collages are a great way to showcase multiple images from a session. This collage was designed from Miss Maggie's sweet newborn session back in June.
It could be printed as a square print and framed, a square standout, or it could be printed, as this new Mom and Dad chose, as a square gallery wrap canvas!
Another square collage: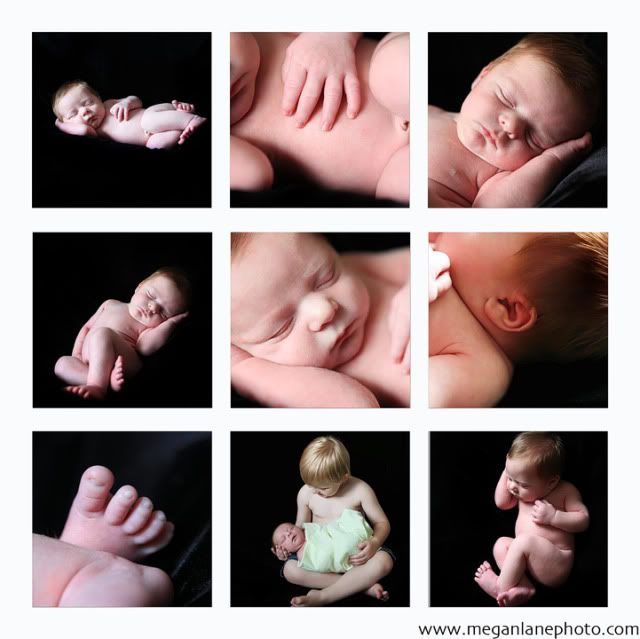 Or try a 10x30 size collage...

There are lots of options when it comes to collages!